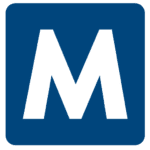 Apply with Google
Apply with Linkedin
Apply with Indeed
Job ID: 377303
Join a growing, global engineering services firm in Marietta Georgia. Hybrid schedule, GREAT benefits and PTO!
The Purchasing Specialist will process purchase orders for the procurement of materials, supplies, and equipment necessary to meet customer's project requirements for a global engineering services firm.
Responsibilities:
• Creates purchase orders with suppliers in the company ERP system once their bids are approved by the Project Manager.
• Sends all purchase orders to the suppliers.
• Enters the confirmed delivery date into the ERP software.
• May assist in purchasing office supplies.
Skills:
• Must have an enthusiastic customer-service orientation, outstanding organizational, follow-up, and time management skills, and demonstrate attention to detail and accuracy.
• Must be able to multi-task and be results oriented.
• Must have ability to build and maintain strong relationships and foster trust and cooperation among co-workers, customers and suppliers.
• Self-starter with ability to work and achieve goals independently and efficiently as well as be a strong collaborative partner.
• English fluency with excellent verbal and written communication, and appropriate interpersonal skills necessary.
• Must have a high level of computer literacy including strong proficiency in Microsoft Office Suite including Word, Outlook, Excel, Teams, and the ability to learn new software.
Experience with ERP software a plus, familiarity with Microsoft Teams and Microsoft Dynamics AX a plus.
• Must be adept with standard office administrative practices and procedures.
Experience/Education:
Minimum 2 years successful experience in an administrative support position in a business setting preferred; purchasing, supply chain experience a plus.
High School diploma required; Associate's degree or some college coursework preferred.
Malone Solutions is an equal opportunity employer.
459

KY, Louisville
louisville, kentucky
Louisville, Kentucky
kentucky louisville,
Kentucky Louisville
louisville kentucky
louisville kentucky
louisville, kentucky


GA, Marietta
marietta, georgia
Marietta, Georgia
georgia marietta,
Georgia Marietta
marietta georgia
marietta georgia
marietta, georgia

Kentucky Louisville