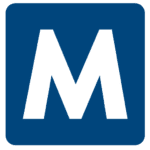 Apply with Google
Apply with Linkedin
Apply with Indeed
Job ID: 377076
Malone Staffing is looking for1st shift production at a great location and great friendly company in Evansville!



Job duties:


Cut material using a shovel inside the production area for materials

Assist others with cutting up batches.

Take sample batches for the lab to check

Mach sure everything is tagged to be identified.

Supply production with materials after cut

Follow all quality procedures.

Train and follow ISO 9001 compliance.

Follow all safety rules.

Keep the work area clean.
Job requirements:


Able to lift up to 20lbs

Use a hand held shovel

Basic math skills ( counting and subtracting )

Basic reading and following instructions

Able to follow duties without close supervision.

Submit to a drug screen and background check.
Job highlights:


8 hour shift (paid lunch break) M-F No weekends except for an occasional Saturday or volunteer

Weekly Pay!

Temp to hire!

Great location (on a bus route)

Nice people and company culture
Apply with Malone Staffing and call us at 812.463.3164 or Text us "mixing " 812.497.8808 is our Malone Text line



Malone Staffing is an equal opportunity employer.
351

IN, Evansville
evansville, indiana
Evansville, Indiana
indiana evansville,
Indiana Evansville
evansville indiana
evansville indiana
evansville, indiana


IN, Evansville
evansville, indiana
Evansville, Indiana
indiana evansville,
Indiana Evansville
evansville indiana
evansville indiana
evansville, indiana

Indiana Evansville