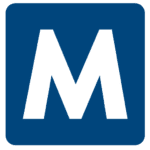 Apply with Google
Apply with Linkedin
Apply with Indeed
Job ID: 376794
Malone Solutions is hiring multiple Warehouse Associates in Dover, NH! We have Full-Time positions available on 1st Shift! These positions will go fast, so apply today and get your wings!



Don't miss out on the opportunity to join our amazing team! No experience necessary. We will train! Apply Today!!



Shift Details:

8:00am-5:00pm Monday-Friday



Apply now to these amazing opportunities with a ground-breaking leader in the Automotive Industry!!! As an added perk pay day is every Friday!



The Perks:

• Temp to Hire Opportunity

• Competitive Pay

• Benefits

• Weekly Pay



The Details:

• Responsible for loading product deliveries, maintaining stock to fulfill orders

• Keeps inventory, loading areas and machinery clean

• Documents materials and records units delivered to production areas to maintain inventory

• Learns and adheres to workplace safety regulations.





Malone Workforce Solutions is an Equal Opportunity Employer.
408

KY, Louisville
louisville, kentucky
Louisville, Kentucky
kentucky louisville,
Kentucky Louisville
louisville kentucky
louisville kentucky
louisville, kentucky


NH, Dover
dover, new hampshire
Dover, New hampshire
new hampshire dover,
New hampshire Dover
dover new hampshire
dover new hampshire
dover, new hampshire

Kentucky Louisville