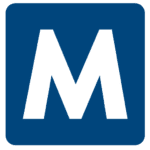 Apply with Google
Apply with Linkedin
Apply with Indeed
Job ID: 375031
Scrap Recycling
Sims Brothers Recycling is the Fastest growing recycling company. For over 80 years they have been a family-owned, hands-on, people-minded, and service-oriented business serving household, farms, businesses, and industries. They process over 550 million pounds of recyclable material every year.
Now Hiring for Plastics Recycling Room
Starting pay rate $19.00 an hour. Hiring for a (Supplier) Scrap Room.
Looking for fulltime hours and OT, we have those hours . Must have forklift and some computer experience. This is a clean, climate-controlled facility.
Don't forget, we offer
a GREAT insurance program which includes $10 copay for Dr. visits and $5 prescriptions at a VERY LOW COST. Apply now and expect a phone interview within 24 hours!
Hiring for Supplier Scrap Room Highlights:
1st shift (6:30am-3pm), paying $19.00 an hour

Monday-Friday with occasional Saturday/ overtime work

Health Insurance Benefits and 401(k) offered

Weekly Pay

Benefits Available
Supplier Scrap Room Responsibilities:
Grind all Bumpers/IP/ and Gates

Load regrind into trailer

Unload incoming Material

Keep Mechanical room area clean

Label and separate material
Hiring Requirements:
Must be willing to submit to a background check and drug screen
Malone Staffing is an equal opportunity employer.
391

IN, Greensburg
greensburg, indiana
Greensburg, Indiana
indiana greensburg,
Indiana Greensburg
greensburg indiana
greensburg indiana
greensburg, indiana


IN, Greensburg
greensburg, indiana
Greensburg, Indiana
indiana greensburg,
Indiana Greensburg
greensburg indiana
greensburg indiana
greensburg, indiana

Indiana Greensburg