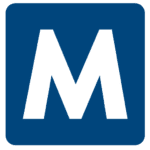 Apply with Google
Apply with Linkedin
Apply with Indeed
Job ID: 374633
Malone Workforce Solutions has teamed up with a growing global manufacturing company located here in the great Florence area. Apply today to begin the next step in your career with growing opportunities with this new chemical company.






General Labor SUMMARY:


To work in the manufacturing areas, performing routine tasks such as labeling, stacking, packing, wiping, or assembling of finished goods.

Temp to hire

2nd and 3rd shifts available

Monday-Friday

2nd shift :4p-12am 3rd shift: 12am-8am

Weekly pay (Friday)

$18.50-$19.50/hour

General Labor RESPONSIBILITIES

• Manually label boxes, containers, pails, and drums.

• Manually fill containers using hose and manual valve from holding tank or tote.

• Physically lift 1.5-gallon bottles (multitude of size boxes) or smaller into boxes, add inserts or accessories for final assembly and shipping.

• Hand place caps or pumps on any given line.

• Weld caps, using the ultrasonic welder.

• Palletize items at the end of any line.

• Clean work area daily.





Ability to stand for periods of up to 4 hours at a time. Ability to perform repetitive bending and stretching on a daily basis. Ensuring that employees properly use and maintain their PPE and follow PPE policies and rules. The wearing of contact lenses is prohibited.



Malone is an equal opportunity employer.
399

KY, Florence
florence, kentucky
Florence, Kentucky
kentucky florence,
Kentucky Florence
florence kentucky
florence kentucky
florence, kentucky


KY, Florence
florence, kentucky
Florence, Kentucky
kentucky florence,
Kentucky Florence
florence kentucky
florence kentucky
florence, kentucky

Kentucky Florence