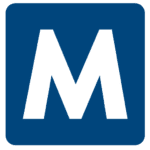 Apply with Google
Apply with Linkedin
Apply with Indeed
Job ID: 374348
Malone Workforce Solutions is now hiring Weekend Housekeeping positions at downtown Lexington hospitals. Positions are temp-to-hire after 90 days with the opportunity for upward mobility. Location on the bus line!
The weekend hours:
7a-3:30pm
2:30p-11:00p
7a-7p
8a-8p
9a-9p
Housekeeping Highlights





On the Bus Line downtown​





Lex Tran free with badge





Must have availability every weekend





Locations are downtown hospitals





Pay starts at $15.00/HR





Weekly Pay!




Housekeeping Job Summary



Performs light cleaning duties to maintain establishments, including hotels, restaurants and hospitals, in a clean and orderly manner. Duties include making beds, replenishing linens, cleaning rooms and halls, and vacuuming.




Housekeeping Requirement

Must be willing to submit to a drug screen/and background check.

Must have Covid Vaccinations or submit for approval on exemptions.

Ability to stand for the entire shift

No High School diploma or GED required

Malone Workforce Solutions is an Equal Opportunity Employer.
361

KY, Lexington
lexington, kentucky
Lexington, Kentucky
kentucky lexington,
Kentucky Lexington
lexington kentucky
lexington kentucky
lexington, kentucky


KY, Lexington
lexington, kentucky
Lexington, Kentucky
kentucky lexington,
Kentucky Lexington
lexington kentucky
lexington kentucky
lexington, kentucky

Kentucky Lexington