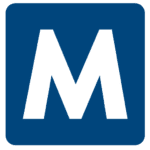 Apply with Google
Apply with Linkedin
Apply with Indeed
Job ID: 373261
Malone Workforce Solutions is hiring Process Support Tech for a company in Elk Grove Village, IL. Various shifts are available immediately with these temp-to-hire positions. This is a dynamic culture that offers growth opportunities, excellent benefits and a great work/life balance! – Apply today. 630-783-9934
Maintenance Mechanic Highlights:
$19.08

Temp-to-Hire

Monday – Friday

8:00AM-4:00PM

Excellent benefits

Growth opportunities
Process Support Tech Responsibilities:




Operation of Solvent Recovery unit

Pull out empty ink drums

Change solvent filters

Assist ink techs as needed

Moving drums

Stripping plates

Prepare hazardous waste for shipments weekly

Clean twin locks

Staging Jobs

Clean and prepare parts for printing press as needed

Staging Drum

Operation of Press Anilox Cleaning Unit

Inspection of press anilox rollers

Maintain documentation that shows the anilox roller cell volumes are within specifications and communicate with Press Dept. Mgr. when they cannot be brought into spec.

Record keeping and documentation on distill batches on a shift basis

Regular, consistent attendance and punctuality are essential to the job

Report all food safety violations to management
Maintenance Mechanic Requirements:
Must be willing to submit to a drug test and criminal background check

Must be able to lift up to 30lbs

occasionally

lifting up to 50lbs

Good organization skills

Read, speak and write English

Computer skills

Detail oriented

Written and Verbal communication skills

Mechanical skills

High school diploma, GED or equivalent job experience

Personal Safety

GMP training

Food safety and quality systems requirements and procedures

Solvent Recovery Unit

Press Anilox Cleaning Unit

Physical, Mental and Visual Demands


Malone Solutions

595 N. Pinecrest Rd

Bolingbrook IL 60440

630-783-9934
Malone Workforce Solutions is an Equal Opportunity Employer.
351

IL, Bolingbrook
bolingbrook, illinois
Bolingbrook, Illinois
illinois bolingbrook,
Illinois Bolingbrook
bolingbrook illinois
bolingbrook illinois
bolingbrook, illinois


IL, Elk Grove Village
elk grove village, illinois
Elk Grove Village, Illinois
illinois elk grove village,
Illinois Elk Grove Village
elk grove village illinois
elk grove village illinois
elk grove village, illinois

Illinois Bolingbrook