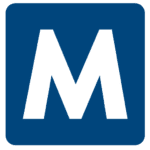 Apply with Google
Apply with Linkedin
Apply with Indeed
Job ID: 367343
Operations Supervisor
Pay: $ 75,000 – $85,000 (based on experience)
Shift: 1st
Location: Ladson, SC
Position Type: Direct Hire
Bonuses available twice per year!
The Operations Supervisor oversees all activities within a specific department within the Distribution Center. Manage safety, daily operations, equipment maintenance, scheduling, daily inventory space, quality standards, and miscellaneous supply items for operating efficiently. Coordinates activities of workers and provides the required training. The position is also responsible for general housekeeping of the distribution center, assigning tasks as needed to maintain a safe, neat, and orderly environment.
Responsibilities Include:
Strong ability to set and perform Key Performance Indicators.

Manage and implement process controls in a specific department.

Manage personnel, including hiring, training, counseling, and managing bi-annual performance reviews.

Maintain facility 5S principles, process improvements, and service requirements.

Meeting customers' demands and customer service requirements.

Daily communication and teamwork within the organization to improve service to customers.

Facility maintenance, shift budgeting, and cost analysis.

Operational reporting to include inventory, productivity throughout, and accuracy.
Job Qualifications:
3-5 yrs. Of experience in Distribution Center Management, Logistics, and/or Process Management

Excellent leadership and interpersonal skills are a must.

Previous supervisory experience, including managing employee relations issues.

Experience in LTL/FTL and parcel carrier contracts and transactions.

Experience with budgets, capital expenditures, and cost control.

Ability to communicate both professionally and confidently.

Ability to perform work and maintain composure in high-stress situations.

Ability to create customer loyalty and service while improving operations.

Understand and be willing to create change.
Education:
Bachelor's degree preferred.
High School Diploma required.
407

KY, Louisville
louisville, kentucky
Louisville, Kentucky
kentucky louisville,
Kentucky Louisville
louisville kentucky
louisville kentucky
louisville, kentucky


SC, Ladson
ladson, south carolina
Ladson, South carolina
south carolina ladson,
South carolina Ladson
ladson south carolina
ladson south carolina
ladson, south carolina

Kentucky Louisville