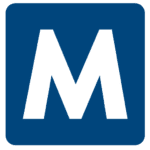 Apply with Google
Apply with Linkedin
Apply with Indeed
Job ID: 366666
Do you have previous Restoration Tech experience or looking to get into a new industry? If so, we have a great opportunity with a well known Restoration Company located in Ladson, SC!
Water Mitigation Highlights:
First Shift: M-F 8:00AM-5:00PM

Temp-Hire after 90 days!

Candidates with extensive previous restoration experience will potentially be offered Direct Hire to be employee on Day 1 with our client.

Benefits offered during first 90 days

Pay increase once hired on permanently!

Pay Rate is $15.00 – $18.00/hour DOE

Higher hourly pay can be negotiated for those with previous Restoration Tech experience!
Water Mitigation Technician Duties
Become proficient in water restoration, mold remediation, containment, and disaster clean-up

Establish and maintain a schedule to ensure all services are performed in a timely and efficient manner

Respond to losses and initiate water mitigation according to IICRC standards and company procedures

Communicate with customers regarding scope of work and necessary paperwork

Document all related information of loss including notes, sketches, and equipment counts

Participate in on-call rotation

Travel to other locations within South Carolina with potential overnight stays

Perform other duties as needed which may include cross-training in related positions
Water Mitigation Technician Requirements:
Desire to work with your hands

Eagerness to learn and grow within the Restoration Industry

Ability to lift/move up to 100 pounds

Comfortable working in restricted spacing such as crawl space

Ability to pass a drug and extensive background screening

Valid Driver's License with a safe driving record


Malone Workforce Solutions is an equal opportunity employer.
350

SC, Summerville
summerville, south carolina
Summerville, South carolina
south carolina summerville,
South carolina Summerville
summerville south carolina
summerville south carolina
summerville, south carolina


SC, Chapin
chapin, south carolina
Chapin, South carolina
south carolina chapin,
South carolina Chapin
chapin south carolina
chapin south carolina
chapin, south carolina

South Carolina Summerville