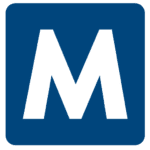 Apply with Google
Apply with Linkedin
Apply with Indeed
Job ID: 366587
Malone Staffing Solutions has a New Payrates !! 1st Material Handler – Day shift Starting Pay is over $23.60 per hour!! Night shift $24.60/hr material handler Are you an Experienced forklift -Material handler? Malone Staffing does not get 1st Material Handlers very often because this is a great company with great pay and benefits!



Malone Workforce Solution is hiring a Rock Star for Day shift material handler 12 hours 7am – 7pm with 3 days off! Starting Pay is $23-$24/hr.!



Temp to hire starting Pay $23.60/hr. for a Dependable Experienced Forklift driver/ Material Handler. This position will not stay open long. Malone needs a dependable skilled material handler in Evansville! Please send resume to Evansville@malonesolutions.com " subject material handler"



Main fork truck duties – Moving Materials in and outside of Warehouse area and lot area:



Key Job Details: 12 hour shift – Malone Staffing has one opening for day shift 7am-7pm and one opening on nights 7pm-7am
Moving products stacked high in and out of warehouse for shipping.

2-year forklift experience required- Must pass Forklift test

Stacking Materials high and inside and outside the warehouse for loading and unloading

Follow all Forklift safety rules.

Will be on and off forklift and inside and outside of warehouse to load and unload when necessary.

Must be dependable and have

demonstrate

good attendance!

Work every other weekend you will know your schedule for the year- rotating working 2 days on 2 days off!

Palletizing materials as needed.

Steel toed shoes required.

Submit to a background and drug screen.

Weekly Pay!

Temp to Hire – Yearly increases and Great Benefits!

12 hour shift Rotating day on and off – Know your schedule for the entire year!



Please apply with Malone Staffing at www.manlonestaffing.com and send resumes to Evansville@malonesolutions.com Call Malone Staffing at 812.463.3164

You can also Text our Evansville Malone office " text the word Forklift" to 812.497.8808



Malone Staffing is an equal opportunity employer.
#malonestaffing #maloneworkforcesolutions #staffing
413

IN, Evansville
evansville, indiana
Evansville, Indiana
indiana evansville,
Indiana Evansville
evansville indiana
evansville indiana
evansville, indiana


IN, Evansville
evansville, indiana
Evansville, Indiana
indiana evansville,
Indiana Evansville
evansville indiana
evansville indiana
evansville, indiana

Indiana Evansville