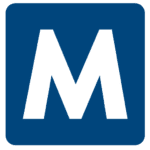 Apply with Google
Apply with Linkedin
Apply with Indeed
Job ID: 365046


Join a growing automotive supplier in Champaign Illinois as our EHS Assistant Manager.



Summary of Position:

The principal role of the Environmental Health and Safety Assistant Manager is to implement Manufacturing Methods and Safety at the manufacturing plant. The right individual will have a thorough understanding of EHS – Health, Safety and Environmental requirements including regulatory and compliance. The EHS Assistant Manager will need to be familiar with today's current manufacturing techniques.



Adheres to the company policies and procedures

Learns, demonstrates and upholds company Core Values

Complies with all company Certification standards; Management System (TS16949), Environmental ISO 14001-2015 and Health and Safety ISO 45001-2018 policies and procedures

Treats all team members with respect and professional courtesy

Always strives to maintain a positive work environmentManages the department budget efficiently as per approved annual budget

Performs additional assignments / duties as assigned EHS

Adhere to all safety policies and procedures

Complies with all safety policies and 5S clean philosophy to maintain a safe, clean working environment

Meets company safety goals

Lead all EHS requirements as an example for others to follow

Create a culture of awareness, acceptance & adherence to the EHS requirements.

Inspects the facility to identify safety, health, and environmental risks.

Schedule of routine inspections, and implement training according to findings

Develop, coordinate, implement, and maintain appropriate Health, Safety, Environmental, Industrial and Process Safety Programs and necessary related training.

Audit, analyze and collate EHS performance data and proposes effective improvements

Perform facility audits, surveys and inspections to identify environmental and occupational hazards, to ensure compliance with applicable regulations and develop recommendations that provide solutions, remedies or process improvement.

Manage SDS data – ensure safety in material handling.

Proactively meets KPI requirements in order to reduce exposure and control risk.

Recommend and implement new Green Processes while working closely with regulatory and corporate compliance via established auditing processes and risk analysis – work on various items with EPA, OSHAEnsure any plant hazardous waste – oil, machining fluid is disposed correctly.

Lead Safety and Hazard assessments activities including Process Hazard Analysis, Job Safety Analysis.Attend training and seminars – then deliver training to staff in EHS/HSE/SHE skills and knowledge.Administer and manage the Workers Compensation program.

Track compliance for the various Federal, State and Local environmental requirements Lead Safety Team and Waste Minimization Team programs to resolve or improve EHS performance.

Prepare, submit and document all EPA and OSHA requirements up to but not limited to OSHA 300 log, CAA, CWA, RCRA, storm water / waste water, Title V, PSM/RMP, SARA 311, 312, 313, Form R and Hazardous waste generator as well as Air Emissions annual inventory report.

Develop and implement training for all personnel to assure understanding and compliance of EH&S programs and environmental permit conditions.

Oversee all chemical and hazardous waste management, including transportation. Support and account for the EHS budget, including timely review of EHS related invoices.


Malone Workforce Solutions is an equal opportunity employer.
399

KY, Louisville
louisville, kentucky
Louisville, Kentucky
kentucky louisville,
Kentucky Louisville
louisville kentucky
louisville kentucky
louisville, kentucky


IL, Champaign
champaign, illinois
Champaign, Illinois
illinois champaign,
Illinois Champaign
champaign illinois
champaign illinois
champaign, illinois

Kentucky Louisville