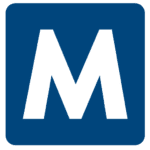 Apply with Google
Apply with Linkedin
Apply with Indeed
Job ID: 364573
Malone Workforce Solutions is hiring a Maintenance Technician located near Westport Road.
This is a great opportunity for someone who wants a stable position in a growing company.
Maintenance Technician Job Highlights:
1st Shift: Monday – Friday, 7:00am-4:30 pm

$25.00 – $28.00/hr

Great Benefits

Weekly Pay
Maintenance Technician Job Description:
Repair and install equipment.

Follow a preventive maintenance schedule to lessen exposure to downtime related repairs and maintenance.

Respond to breakdowns or faulty equipment

Safely and efficiently troubleshoot, diagnose and repair hydraulic, air, electrical, and electronic (PLC) problems on various types of printing/mailing industry machinery and equipment such as, intelligent inserters, tabbers, ink jet, sealers, cutters, folders, etc.

Locates and diagnoses failures, replaces defective components, and performs basic troubleshooting using standard equipment, detailed drawings, diagrams, sketches, specifications, prints, manuals, and verbal and/or written instructions.

Properly inspect and maintain shop equipment, in accordance with OSHA regulation.

Ensure safety guards and personal protective equipment are utilized at all times.
Maintenance Technician Requirements:
Machine maintenance experience with a strong background in both electrical and mechanical systems is a must.

Understanding of frequency drives, motor starters, overloads, programmable logic controllers (PLCs) and other electrical circuits.

Must have prior training on general OSHA Standards, use of portable fire extinguisher, hazardous waste awareness, OSHA standards for lockout/tagout procedures, fire safety and fall protection.

Skilled in basic steel fabrication, welding, machining, including use of machine shop tools is a plus

Licensed for forklifts and scissor lifts.

Must be willing to submit to drug screen and background check
Malone Workforce Solutions is an Equal Opportunity Employer.
#lr1
393

KY, Louisville
louisville, kentucky
Louisville, Kentucky
kentucky louisville,
Kentucky Louisville
louisville kentucky
louisville kentucky
louisville, kentucky

Kentucky Louisville