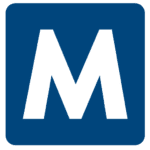 Apply with Google
Apply with Linkedin
Apply with Indeed
Job ID: 361395
Malone is recruiting for a Unit Director of Environmental Services (EVS). Our client is proud to be the premier healthcare support services provider nationwide. Apply today!



POSITION SUMMARY:


Position Type: Direct hire/Full time


Hours: 8am-5pm, Monday – Friday (40 hour work week)

Salary: Starting from $100,000k to $120,000 with annual bonus!


Location: Cincinnati, Ohio (Relocation package is provided)
Job Description:
Working as an EVS Director, you are responsible for directing and overseeing the operational needs of the Housekeeping Department. You will coordinate the tasks of the Assistant Directors and Operations Managers. You will serve as a liaison between administration and hospital departments
Key Responsibilities in brief:
• Responsible for department's financial data and statistics
• Develops and recommends department operating budget and ensure the department operates within budget
• Coordinates housekeeping activities with other departments
• Plans, organizes, directs, coordinates, and supervises functions and activities of the department
• Establishes work standards and workflow
• Establishes and implements policies and procedures for departmental operations
• Encourages and mentors staff creativity and innovation
• Ensures compliance with all regulatory agencies
• Proactive in the achievement of the facility goals and objectives
• Reads, develops, and administers Total Quality Management process
Qualifications/Education:
• Four-year college degree (is required) and equal related experience required
• Six years of housekeeping management experience at a healthcare account required
• Must have the ability to analyze and interpret financial and other data
• General business acumen
• Excellent interpersonal skills
• High customer service and quality attitude
• Ability to work under pressure and meet established goals and objectives
• Ability to utilize a participative approach to managing staff, to organize and prioritize tasks, and to develop budgets with a complete understanding of facility needs and requirements
• Excellent stress management skills, administrative and organizational, and follow-through (with associates and clients)
• Proficient in the use of Windows based office software including but not limited to Microsoft Office, Word, Excel, PowerPoint and Outlook



Job Segment: Housekeeping, Hospitality


Associates are offered many fantastic benefits.
• Medical
• Dental

• Vision
• Life Insurance/ AD
• Disability Insurance
• Retirement Plan
• Paid Time Off
• Holiday Time Off
• Associate Shopping Program
• Health and Wellness Programs
• Discount Marketplace
• Identity Theft Protection
• Pet Insurance
• Commuter Benefits
• Employee Assistance Program
• Flexible Spending Accounts (FSAs)
• Employee assistance program
• Flexible spending account
• Health insurance
• Health savings account
• Life insurance
• Paid time off
• Relocation assistance
• Vision insurance Schedule:
Malone Workforce Solutions is an equal opportunity employer.
648

KY, Louisville
louisville, kentucky
Louisville, Kentucky
kentucky louisville,
Kentucky Louisville
louisville kentucky
louisville kentucky
louisville, kentucky


OH, Cincinnati
cincinnati, ohio
Cincinnati, Ohio
ohio cincinnati,
Ohio Cincinnati
cincinnati ohio
cincinnati ohio
cincinnati, ohio

Kentucky Louisville