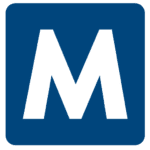 Apply with Google
Apply with Linkedin
Apply with Indeed
Job ID: 357793
Malone Solutions is currently in search of experienced forklift drivers.
The Forklift Operator ensures that raw materials are available as needed and as requested.

This role is responsible for ensuring accurate movement and storage of goods in our warehouse.
Shift: 1st- 6am-2:30pm | 2nd- 2pm-10:30pm | 3rd- 10:00pm-6:30am | A-6a-6p | B-6p-6a
Payrate: 1st/A=16$ | 2nd/3rd/B= 16.50$



Must pass forklift test with out refresher.
Essential Job Functions:
Check machines to ensure they all have boxes, processing aids, and auxiliaries as per F.P.A. form

Move stock from the press uponjob completion or mold change as per F.P.A. form

Move finished pallets after the boxes have been checked and stamped by Quality control

Move finished goods to the warehouse and store in proper place

Housekeeping: all component parts, finished and unfinished goods not being used should be put away in their proper places with care

Follow the safety rules, report safety problems and all injuries, regardless of severity

Keep empty boxes and pallets by presses

Ensure plant safety and 5S housekeeping standards are maintained
Basic Minimum Requirements:
Authorized to work in the United States

High School Diploma or equivalent

1 year forklift driving experience, preferred

Prior experience with stand up forklift highly preferred

Prior manufacturingenvironment, automotive industry preferred

Schedule flexibility is required for this role as mandatory overtime may be required due to changing and last-minute customer demands

Regular and consistent attendance to scheduled shift

Ability to work under pressure totight time scales

Ability to communicate at all levels efficiently
412

TN, Cleveland
cleveland, tennessee
Cleveland, Tennessee
tennessee cleveland,
Tennessee Cleveland
cleveland tennessee
cleveland tennessee
cleveland, tennessee


KY, Louisville
louisville, kentucky
Louisville, Kentucky
kentucky louisville,
Kentucky Louisville
louisville kentucky
louisville kentucky
louisville, kentucky

Tennessee Cleveland