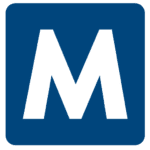 Apply with Google
Apply with Linkedin
Apply with Indeed
Job ID: 357774
Malone Staffing in Henderson is hiring for 1st production in town for a 2nd chance company! Malone Staffing has a 1st production labor opening centrally located in Henderson. Save on gas and time, and no weekends and only an 8 hour shift!! Weekly Pay!! Temp to hire! Climate controlled!


Shifts & Pay: 1st shift only
$14.00/Hr Monday- Friday NO weekends!
First Shift Only: 7am-3:30pm-

Temp to hire!









Essential Functions-Cutting Table :
Sets up cutting table according to schedule, product specifications and/or as directed.

Cuts material with electric high-speed vertical knife, according to pattern or as specified.

Counts ply of cut material, rolls into bundles, tags, and places on buggies or other specified transporter.

Maintains cutting knife and/or spreading machine as specified in preventative maintenance schedule.

Examines cut parts for conformance to pattern and ensures adherence to quality standards. Acknowledges quality check by completing Cut Report.

Basic Math -Maintains accurate record of product cut each day by completing Cut Report.

Basic cleanup in work area around cutting table.

Performs duties of other warehouse positions at request

Job Requirements:

Basic math skills -Ability to add, subtract, multiply and divide as needed

Ability to stand for 8 hours

Ability to lift and/or move up to 70lbs.

Submit to drug screen

Dress Code:

Casual dress, closed-toe shoes – tennis shoes are allowed!
Apply with Malone Staffing and call or Text us at 270.714.1162 Text " labor" to Malone Staffing or call us today!

Malone Staffing is an equal opportunity employer
351

KY, Henderson
henderson, kentucky
Henderson, Kentucky
kentucky henderson,
Kentucky Henderson
henderson kentucky
henderson kentucky
henderson, kentucky


KY, Henderson
henderson, kentucky
Henderson, Kentucky
kentucky henderson,
Kentucky Henderson
henderson kentucky
henderson kentucky
henderson, kentucky

Kentucky Henderson