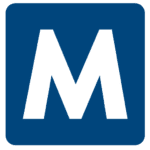 Malone
Apply with Google
Apply with Linkedin
Apply with Indeed
Job ID: 353562
Up to $18.00 an hour depending on shift and department. We have immediate job offers available for Production Workers in North Vernon. Are you looking for something different than automotive manufacturing? Don't miss out on this great opportunity.



What will you do as a Production Worker?
Converting Department is very entry level – no prior experience needed! Production Workers will be filling the machines with materials, packaging finished goods, and visually inspecting final product.

Recycling Department requires being comfortable on a forklift – prior experience is preferred but willing to train! Production workers in this department will be using forklift and push carts to collect and move materials

Extrusion is a skilled department. Prior manufacturing experience and a mechanical aptitude is required. Production workers in the Extrusion Department are responsible for machine operation, set up, change overs, and programming the machines.
Note: Steel toes, Safety Glasses, & Ear Plugs are required in all areas of the facility
How much will you make as a Production Worker?
Starting pay – in Converting & Recycling is $13.79 Days & $ 15.29 Nights ( Recycle can pay up to $ 18.00 an hour)

Starting pay – Extrusion is $ 15.61 Days & $ 17.11 Nights

Referral bonuses offered!
What hours will you work as a Production Worker?
Hours are 6:50 am – 7:00 pm / 6:50 pm – 7:00 am 12 hour swing shifts

Overtime is available !!

Only work 1/2 the year but still get full time hours, so lots of time to schedule personal appointments
Malone Staffing is an Equal Opportunity Employer
385

IN, Madison
madison, indiana
Madison, Indiana
indiana madison,
Indiana Madison
madison indiana
madison indiana
madison, indiana


IN, North Vernon
north vernon, indiana
North Vernon, Indiana
indiana north vernon,
Indiana North Vernon
north vernon indiana
north vernon indiana
north vernon, indiana

Indiana Madison