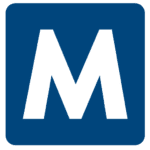 Malone
Apply with Google
Apply with Linkedin
Apply with Indeed
Job ID: 353544
This is not a temporary position, it's permanent. Check out all the perks – Free health clinic, paid lunch break, safety bonuses, & perfect attendance incentives. They even offer a competitive benefit package and every other weekend scheduled off, Take advantage of this opportunity while it lasts! It doesn't get better than this! Pay is $ 18.00 – $19.00!!
Material Handler Duties May Include:
Operating a forklift

Preparing casting area for casting

Preparing raw materials

Inspecting aluminum rims

Strapping and banding pallets
Shift Schedule & Pay :
12 Hour Swing Shifts

8:00 am – 8:30 pm A Shift $18.00

8:00 am – 8:30 pm C Shift $ 18.00

8:00 pm – 8:30 am B Shift $ 19.00

8:00 pm – 8:30 am D Shift $19.00
Material Handler Hiring Requirements
Must consent to a background check and drug screen

Forklift experience is helpful
Please text "Ready to Work" to 812-220-2549 to find out more!
Malone Workforce Solutions is an Equal Opportunity Employer
525

IN, Columbus
columbus, indiana
Columbus, Indiana
indiana columbus,
Indiana Columbus
columbus indiana
columbus indiana
columbus, indiana


IN, Columbus
columbus, indiana
Columbus, Indiana
indiana columbus,
Indiana Columbus
columbus indiana
columbus indiana
columbus, indiana

Indiana Columbus