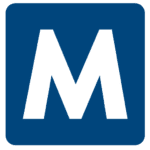 Malone
Apply with Google
Apply with Linkedin
Apply with Indeed
Job ID: 353421
Malone Workforce Solutions is now hiring for Amerigas in Lafayette, LA ! Do not miss out on your chance to apply today and jump start your career in logistics!



Shift: Hours of starting are normally as early as 1:00 AM to about 7:00 AM to start, (earlier they start they can finish the routes efficiently and safely)

Time frame: about 3 Months with possibility to extend


Pay Rate: $16.00-19.00an hour



Warehouse Worker Duties: Help deliver Ace cylinder bottle the 20lb bottles that people get out of the Walmart's, Dollar generals. Person would ride along with drivers to help deliver cylinders.





Warehouse Worker Requirements:
Physicality of delivering 20lb cylinders into the delivery cages at different Customer(Business) locations as the driver drives.



Warehouse Worker Perks



Full time role

Health insurance and benefits

Great pay

Advancement opportunities



Malone is an equal opportunity employer
408

KY, Louisville
louisville, kentucky
Louisville, Kentucky
kentucky louisville,
Kentucky Louisville
louisville kentucky
louisville kentucky
louisville, kentucky


LA, Lafayette
lafayette, louisiana
Lafayette, Louisiana
louisiana lafayette,
Louisiana Lafayette
lafayette louisiana
lafayette louisiana
lafayette, louisiana

Kentucky Louisville