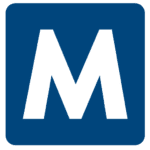 Malone
Apply with Google
Apply with Linkedin
Apply with Indeed
Job ID: 353328
Would you like to work for one of the best manufacturing facilities in Madison? Do you want to a great starting pay? If so we have the perfect opportunity for you to apply today! We have immediate Production Worker positions available right now!! $16.50 – $17.00 an hour!
What will you do as a Production Worker?
Assemble light fixtures

Load and operate plastic molding machines

Pack and Inspect parts
Note: Be comfortable!! Jeans and t-shirts are fine. No steel toes, just safety glasses.
How much will you make as a Production Worker?
1st shift = $ 16.50

2nd shift = $17.00

3rd shift = $16.75
$100.00 referral bonuses offered so tell your friends!!


What hours will you work as a Production Worker?
Assembly 1st Shift 6:30 am – 3:00 pm, 2nd Shift 5:00 pm – 1:30 am, 3rd Shift 10:00 pm – 6:30 am

Molding 1st Shift 6:00 am – 2:30 pm, 2nd Shift 2:00 pm – 10:30 pm, 3rd Shift 10:00 pm – 6:30 am

Warehouse 1st Shift 6:00 am – 2:00 pm, 2nd Shift 2:00 pm- 10:00 pm, 3rd shift 10:00 pm – 6:00 am
"Guaranteed 40hours weekly" "OT as needed 10 hour shifts and 6 days a week"

Let's meet about these positions! Text "Ready to Work" to 812-590-7310!



Malone Solutions is an Equal Opportunity Employer
385

IN, Madison
madison, indiana
Madison, Indiana
indiana madison,
Indiana Madison
madison indiana
madison indiana
madison, indiana


IN, Madison
madison, indiana
Madison, Indiana
indiana madison,
Indiana Madison
madison indiana
madison indiana
madison, indiana

Indiana Madison