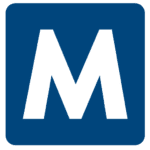 Malone
Apply with Google
Apply with Linkedin
Apply with Indeed
Job ID: 352370
Malone Workforce Solutions is NOW HIRING Production Operators in Marion, IL! These are full time roles! Come jump start your career and apply today!!
These positions offer competitive pay, full time benefits, and more! Starting pay is $16/hour!!!
We have multiple 2nd shift positions with ample overtime opportunities!
2nd shift details 3:30PM- 1:30AM, Monday-Friday $16/hour
Apply now to these amazing opportunities! As an added perk, pay day is every Friday!
Primary Responsibilities for a Production Operator:
Prepping steel and metal to be shipped out of the production facility
Entry level machine operating duties
Housekeeping duties in work area
Loading and unloading trucks
Other duties as assigned
Production Operator Qualifications:
Manufacturing experience is a plus, but not required
Must be able to read and understand English
The Perks:
Temp to hire position with pay increases available
Career advancement opportunities
Malone is an equal opportunity employer
387

KY, Louisville
louisville, kentucky
Louisville, Kentucky
kentucky louisville,
Kentucky Louisville
louisville kentucky
louisville kentucky
louisville, kentucky


KY, Georgetown
georgetown, kentucky
Georgetown, Kentucky
kentucky georgetown,
Kentucky Georgetown
georgetown kentucky
georgetown kentucky
georgetown, kentucky

Kentucky Louisville