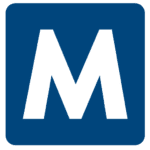 Malone
Apply with Google
Apply with Linkedin
Apply with Indeed
Job ID: 352041
Malone Workforce Solutions is in partnership with the leading manufacturer of packaging products in Hartsville, SC. I'm looking for an AR Clerk to work onsite. APPLY NOW!



Don't miss out on this awesome opportunity and apply now!!! Bring your experience to a team dedicated in working hard and rewarding hard work!!



Pay Rate: $15.00 per hour

Hours – M- Fri 8:00AM-5:00PM



Forward your resume to: amy.tomblinson@malonesolutions.com



Primary Responsibilities:

• Responsible for processing and applying cash receipts for the Company's United States and Canadian Receipts. This requires a high level of proficiency while using the current Accounts Receivable Cash Application Software.

• Responsible for resolving discrepancies with appropriate department and division personnel and/or customers. Including missing remittance advice and unmatched remittances.

• Responsible for templating remittances accurately and efficiently to ensure highest level of future automation.

• Reviewing and recording cash remittances not auto applied by our software to find the root cause of the issue.

• Perform a variety of maintenance function within Oracle Accounts Receivable application to ensure customer accounts are accurately and timely maintained. To include bank fee, charge backs, and daily adjustments.

• Assists AR Analysts with the investigation and resolution of customer payment disputes and issues.

• Research and reconcile unapplied cash payments

• Perform reporting for daily metrics and provide reporting to other teams.

• Assist and perform daily bank reconciliations.

• Assist and perform daily and monthly close task.

• Maintain a high degree of knowledge regarding Accounts Receivable system and process. And applies the knowledge and performance in the department responsibility.

Full time benefits

Weekly pay

Temp to hire position with pay increases available

Career advancement opportunities

GREAT company culture
458

KY, Louisville
louisville, kentucky
Louisville, Kentucky
kentucky louisville,
Kentucky Louisville
louisville kentucky
louisville kentucky
louisville, kentucky


SC, Hartsville
hartsville, south carolina
Hartsville, South carolina
south carolina hartsville,
South carolina Hartsville
hartsville south carolina
hartsville south carolina
hartsville, south carolina

Kentucky Louisville