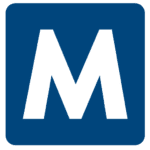 Malone
Apply with Google
Apply with Linkedin
Apply with Indeed
Job ID: 351685
Do you need a first shift schedule that starts at 8:30 am? Are you looking for a great opportunity with a great company? Malone Workforce Solutions is now hiring for Housekeeping positions in Florence, IN! If so, apply today!



Housekeeping Highlights:

Starting pay of $15.00/hour

Weekly pay

1st shift

Health benefits

401(k)

Housekeeping Responsibilities:

Cleaning bathrooms

Making beds

Sweeping

Mopping

Taking out trash

8:30 am – 5:00 PM – Off 2 consecutive weekdays rotating Mon/Tues or Wed / Thurs

Housekeeping Requirements

Must be willing to submit to background check

Must be able to work Saturday & Sundays



Malone Workforce Solutions is an Equal Opportunity Employer.



Text Housekeeping to 812-590-7310 to talk to a Staffing Specialist today!
350

IN, Madison
madison, indiana
Madison, Indiana
indiana madison,
Indiana Madison
madison indiana
madison indiana
madison, indiana


IN, Florence
florence, indiana
Florence, Indiana
indiana florence,
Indiana Florence
florence indiana
florence indiana
florence, indiana

Indiana Madison