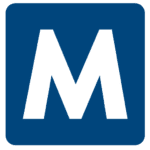 Malone
Apply with Google
Apply with Linkedin
Apply with Indeed
Job ID: 351620
DIRECT HIRE position for a Machine Repair Technician.
Shift: 1st 6:00 am – 2:30pm




Company Overview:

Our client is a manufacturer of truck dry van, refrigerated van and flatbed semi-trailers.




The position responsibilities include, but are not limited to, ability to diagnose, trouble shoot, and determine root cause of malfunctions. Responsible for repairs and facility maintenance. This includes electrical, mechanical and hydraulic components of production machines and equipment such as metal fabricating machine tools, material handling systems, and automated lubrication system by performing the following duties.




•Diagnoses, trouble shoots, and tests machines and equipment to determine root cause of malfunctions.
•Dismantles defective machines and equipment and installs new or repaired parts.
•Inspects and measures parts to detect wear, misalignment, or other problems.
•Removes and replaces worn or defective parts of drive mechanism or hydraulic system.
•Realigns and adjusts components such as spindles, clutches ball screws.
•Locates damaged air and hydraulic pipes on machine, and measures, cuts, threads, and installs new pipe.
•Starts machines and equipment to test operation following repair. Repairs broken parts.
Sets up and operates metalworking tools such as lathe, drill press, or grinder, to make or repair parts.
•Sets up and operates machine tools such as lathe, grinder, drill, and milling machine to repair or fabricate machine parts, jigs and fixtures, and tools.
Experience:

•High School diploma •3 years experience A favorable background screening, Drug Screening, and proof of work authorization in the United States is required for employment.
393

KY, Louisville
louisville, kentucky
Louisville, Kentucky
kentucky louisville,
Kentucky Louisville
louisville kentucky
louisville kentucky
louisville, kentucky


IL, Kewanee
kewanee, illinois
Kewanee, Illinois
illinois kewanee,
Illinois Kewanee
kewanee illinois
kewanee illinois
kewanee, illinois

Kentucky Louisville