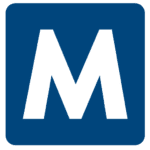 Malone
Apply with Google
Apply with Linkedin
Apply with Indeed
Job ID: 351618
DIRECT HIRE position for a 2nd Shift Fork Truck Maintenance Technician.
SALARY: $19.55/HR plus $1.00 shift differential
Shift: 2nd 3:30 pm to 12:00 am
Company Overview
: Our client is a manufacturer of truck dry van, refrigerated van and flatbed semi-trailers.




The Position:
The Trailer Mechanic Technician performs multiple tasks related to preventative maintenance and repair of heavy-duty trucks. Using hand tools, measuring instruments, and power tools to make quality repairs, installments and maintaining of equipment, parts and components of the following: dry vans, flatbed, reefer, truck bodies, and specialty trailers.




• Inspect, troubleshoot, diagnose and perform quality maintenance and repair of trailers. • Build, rebuild, and repair all parts of trailer equipment to specifications as assigned. • Read and understand job orders ensuring corrective action and the documentation of repair processes to company standards. • Assist other mechanics on work orders/jobs requiring assistance. • Provide excellent customer service to communicate with customers and vendors and effectively resolve issues.




Requirements:
•Ability work with hands to use tools and work on mechanical repairs and preventative maintenance task by following foreman and manager's instruction. •Ability to install the following parts: cross members, panels, posts, rails, door equipment, flooring, lights, wiring, brakes, valves, airlines, wheel end components, landing gear, frame assembly, and other parts; requiring the ability to lift up to 50 Ibs. •Ability to examine system parts & safety devices looking for damage, excessive wear, and structural deficiencies on all types of trailers. •Previous mechanical, carpentry, or technician experience.
Experience: •High School Graduate or Equivalent required •Valid Driver's License •2 years' mechanical experience preferred A favorable background screening, Drug Screening, and proof of work authorization in the United States is required for employment.



Malone Workforce Solutions is an equal opportunity employer.
393

KY, Louisville
louisville, kentucky
Louisville, Kentucky
kentucky louisville,
Kentucky Louisville
louisville kentucky
louisville kentucky
louisville, kentucky


IL, Kewanee
kewanee, illinois
Kewanee, Illinois
illinois kewanee,
Illinois Kewanee
kewanee illinois
kewanee illinois
kewanee, illinois

Kentucky Louisville