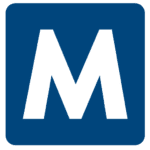 Malone
Apply with Google
Apply with Linkedin
Apply with Indeed
Job ID: 351386
Malone Workforce Solutions in Henderson, Ky is hiring for DANA Corporation! Malone Staffing Solutions is partnered with DANA in Henderson, KY Entry level Assembly jobs! Training is provided!

Call or Stop by Malone Staffing to get started in a career with advancement opportunties!



Now hiring Assembly workers for one of the leading manufacturers in the Henderson, KY area. Don't miss this great opportunity to work with an incredible company!! Apply today with Malone Staffing Solutions!! $17-$18 per hour plus Over Time!! Hiring 1st and 2nd shifts!




Assembly Summary:
$17 hour is starting pay

1st shift hours: 5:00 am-3:00 pm, Monday-Thursday

2nd shift hours: 3:00 pm-1:00 am, Monday -Thursday

Temp-to-Hire with full benefits upon perm hire

Weekly Pay

401K once hired on

Full benefits offered

Overtime required during peak times

Advancement opportunities

Climate

controlled
Assembly Operator Requirements:
Must be willing to submit to a background check and drug screen

Steel toe shoes required

Must be able to work any shift
Please call or Text Malone Staffing Solutions at 270.714.1162 – Text Malone Staffing a message or just the word "Jobs" or " Dana " 270.714.1162
Malone Workforce Solutions is an Equal Opportunity Employer
#malonestaffing #maloneworkforcesolutions #staffing
385

KY, Henderson
henderson, kentucky
Henderson, Kentucky
kentucky henderson,
Kentucky Henderson
henderson kentucky
henderson kentucky
henderson, kentucky


KY, Henderson
henderson, kentucky
Henderson, Kentucky
kentucky henderson,
Kentucky Henderson
henderson kentucky
henderson kentucky
henderson, kentucky

Kentucky Henderson