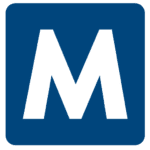 Malone
Apply with Google
Apply with Linkedin
Apply with Indeed
Job ID: 350425
Great Dane is hiring multiple Full-Time (or part-time) Assemblers in Brazil, IN! To be considered for these opportunities, apply with our Recruiting Partner, Malone Workforce Solutions. These are DIRECT HIRE positions!



To apply, you can also TEXT the Brazil GD to 248-234-4007 and someone will text/call back right away!



These positions assist in the assembly of our Award-Winning Great Dane Trailers. The Assembly positions are entry-level positions with no experience necessary, we will train! Additionally, we offer multiple shifts with varying shift times. As an added perk, we offer a very competitive benefits package (one of the best in the area), including a weekly attendance bonus of $100 per week (up to an additional $2.50 per hour)!



If you are looking to join an established company with over 120 years of experience with a great team environment, opportunity for internal advancement, and competitive salary and benefits, we are growing our team in Brazil, IN!



The Perks:

$17.00 per hour +$2 per hour night shift premium for Assemblers

Comprehensive Benefits Package including Medical, Dental, and Vision Plan

Weekly Attendance Bonus – up to $5200 per year

401K Program with Company Match

Opportunities for Internal Career Advancement

Tuition Reimbursement Opportunities

2 Weeks Paid Vacation

Weekly Pay

The Details:

1st shift 6:00AM – 3:30PM M-Th. and 4 hours on Friday.

2nd shift 6:00 PM- 3:30 AM M-Th. and 4 hours on Friday.

4- 9 hour shifts Monday thru Thursday with half day on Friday, some Saturdays will be required.

Call Ashley at 812-669-4269 or Laura at 812-448-6567



Great Dane and Malone Workforce Solutions are Equal Opportunity Employers.
385

,
,
,
,
,


IN, Brazil
brazil, indiana
Brazil, Indiana
indiana brazil,
Indiana Brazil
brazil indiana
brazil indiana
brazil, indiana