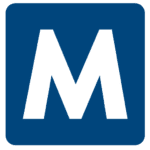 Malone
Apply with Google
Apply with Linkedin
Apply with Indeed
Job ID: 347061
Join a growing Automotive Manufacture as an IT Technician on 2nd shift, 3pm-midnight. Opportunities for career advancement!



Summary:

The role of an IT Technician is to support the assigned facility in the daily operations of the local network and IT hardware connected to it. This position shall serve as the local IT administrator and provide user support of information and communication business systems, telecommunications and related issues.



Responsibilities:



Support IT issues with office and manufacturing systems (Level 1 Troubleshooting)

Providing level 1 support for the shop floor application(s) and related IT hardware.

Basic Network Troubleshooting and Support for cisco devices.

Hardware troubleshooting and replacement.

Able to manage VMware environment in 24/7 uptime environment.

Desktop/Laptop setup and distribution.

Knowledge / Skills:


Able to operate independently and autonomously to complete tasks and projects.

Excellent troubleshooting skills and understanding of when to escalate issues.

Requires familiarity with Microsoft Operating Systems, Windows 10, Microsoft Server 2008 and above.



Malone Solutions is an equal opportunity employer.






441

KY, Louisville
louisville, kentucky
Louisville, Kentucky
kentucky louisville,
Kentucky Louisville
louisville kentucky
louisville kentucky
louisville, kentucky


MO, Blue Springs
blue springs, missouri
Blue Springs, Missouri
missouri blue springs,
Missouri Blue Springs
blue springs missouri
blue springs missouri
blue springs, missouri

Kentucky Louisville