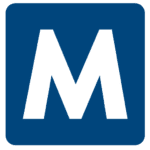 Malone
Apply with Google
Apply with Linkedin
Apply with Indeed
Job ID: 344562
Compensation Analyst



Pay: $65,000 – $95,000 (based on experience)



Shift: 1st



Location: Palm Beach Gardens, FL (Hybrid)



Position Type: Direct Hire



Responsibilities:
Participate in market survey and analyze results to obtain appropriate market pricing.

Audit and evaluate jobs internally to ensure equitable wage and salary rates of current work force.

Conduct specific market surveys, as required, to address business compensation related needs.

Develop recommendations to adjust salary structure in response to management requests, changing organizational needs and market values.

Assist in the design, delivery and administration of companywide compensation and performance management programs, to include policies and procedures, salary planning, salary structures, bonus plans, sales incentive programs, etc.

Coordinate global annual merit process, including development of increase pools and guidelines (in coordination with regional HR & finance).

Manage global annual bonus process.

Administer North America sales incentive and commission programs.

Provide support, analysis and advice for job offers (internal & external).

Perform other duties and specific projects as required.


Qualifications:
3-5 years of experience needed.

Provide compensation analysis and support to the business to ensure competitive compensation programs and practices.

Responsibilities include survey participation and market analysis, job analysis, job description and skill matrices development, review of salary actions, sales incentive design and annual processing, annual merit processing and analysis of proposed compensation practices, policies, and strategies.

Knowledge or experience in the following areas:

Conducing market surveys, participating in market survey and analysis utilized in market pricing

Evaluating current wage and salary rates & recommending actions

Administration of incentive programs

Design, delivery and administration of companywide compensation, performance management and salary planning systems, including incentive design

Proficient in spreadsheet software (MS Excel), Presentation and graphs/charts (MS PowerPoint), database software (MS Access)

Proficient with HR systems & data analysis Ability to speak and listen effectively to follow instructions in English. Ability to write and speak complete sentences and understand verbal and written instructions in English.

Malone Workforce Solutions is an equal opportunity employer.
456

KY, Louisville
louisville, kentucky
Louisville, Kentucky
kentucky louisville,
Kentucky Louisville
louisville kentucky
louisville kentucky
louisville, kentucky


FL, Palm Beach Gardens
palm beach gardens, florida
Palm Beach Gardens, Florida
florida palm beach gardens,
Florida Palm Beach Gardens
palm beach gardens florida
palm beach gardens florida
palm beach gardens, florida

Kentucky Louisville