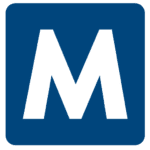 Malone
Apply with Google
Apply with Linkedin
Apply with Indeed
Job ID: 342379
Purchasing Manager



Pay: $48.08 – $52.88 (based on experience)



Shift: 1st



Location: Jeffersonville, IN



Position Type: 3 months to permanent hire.
Major Accountability:


Create and analyze metrics for areas of responsibilities to drive performance and results; initiate actions to correct deviations and variables as to schedules, excessive costs and other negative factors assuring that departmental goals are in alignment with overall goals for the brand as a support function of manufacturing.

Ensure purchased materials and services are available as needed to support production matching demand and future requirements while assuring that those levels are managed against cost and inventory metrics.

Coordinate with the Buyer/Planners and Suppliers to resolve cost issues, delivery issues, quality issues and invoice hold issues to ensure material is available for efficient manufacturing.

Manages suppliers to meet metrics in terms of cost, quality, delivery, service, and technical support within the assigned Value Stream.

Manage suppliers to ensure Global trade compliance requirements are followed and updated.

Manages all Sourcing activities for local, non-strategic suppliers, using the standard sourcing processes and systems

Ensure raw material products are shipped in a cost effective and efficient manner on time and complete.

Support New Product Introductions with appropriate supplier delivery commitments.

Implement cost improvement projects to achieve savings targets, ensuring overall prices meet or exceed plant savings goals.

Supports global/regional Strategic Sourcing projects led by Category Leaders.

Manage the Purchase process to ensure audit compliance.

Skills & Abilities:


Proficient in MS Office and ERP System.

Experience in Min-Max, MRP, and Kanban material planning is required

Proficiency in sourcing related skills including sourcing strategy development and execution, contract management and supplier performance management

Strong organizing, planning, and execution skills

Excellent verbal and written communication and negotiation skills.

Effective working relationships with all levels of staff and management.
Education & Experience:
Bachelor's degree, preferably supply chain management, logistics or business administration.

Minimum of 7 years of relevant experience.

Master's degree in a related field is a plus.

Will consider 10 years of relevant experience in lieu of degree.

Experience in Oracle ERP system is highly desired

Lean experience is highly desirable.
APPLY TODAY to launch your career with an amazing company!


Malone Workforce Solutions is an equal opportunity employer.
510

KY, Louisville
louisville, kentucky
Louisville, Kentucky
kentucky louisville,
Kentucky Louisville
louisville kentucky
louisville kentucky
louisville, kentucky


IN, Jeffersonville
jeffersonville, indiana
Jeffersonville, Indiana
indiana jeffersonville,
Indiana Jeffersonville
jeffersonville indiana
jeffersonville indiana
jeffersonville, indiana

Kentucky Louisville