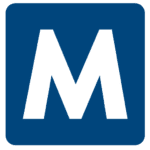 Malone
Apply with Google
Apply with Linkedin
Apply with Indeed
Job ID: 340094
Maintenance Technician



Pay: $58,000 – $60,000 (based on experience)



Shift: 1st



Location: Jeffersonville, IN



Position Type: Direct Hire



Our client, a global supplier to a major manufacturer, providing surface critical and flatness critical hot rolled pickled and oiled CS sheets and blanks. They are in need of a successful and motivated Maintenance Technician for the Jeffersonville plant. This is a fantastic opportunity that allows growth.



Your responsibilities & duties will be to:


Dismantle machines and remove parts for repair, using hand tools, chain falls, jacks, cranes, or hoists.

Reassemble machines after the completion of repair or maintenance work.

Start machines and observes mechanical operation to determine efficiency and to detect problems.

Inspect or test damaged machine parts, and marks defective areas or advises supervisor of repair needs.

Lubricate or apply adhesives or other materials to machines, machine parts, or other equipment, according to specified procedures.

Installs, replaces, or changes machine parts and attachments, according to production specifications.

Records production, repair, and machine maintenance information.

Read maintenance repair work orders and specifications to determine machine and equipment requiring repair or maintenance.

Set up and operate machines and adjust controls to regulate operation.

Collaborate with other workers to repair or move machines, machine parts, or equipment.

Maintain equipment files and orders spare-parts inventory on service center equipment and work effectively with operations to implement a preventive maintenance program to improve equipment uptime (or reliability)

May occasionally drive company motor vehicle (non-DOT) for local pick-up for parts Performs other related duties as assigned or requested.
You will need the following skills & experience:


Must have Vocational/Trade School education in electrical/mechanical work or Journey-level experience equivalent.

Basic measuring skills to read and convert English and Metric systems.

Basic math skills to calculate and convert decimals and fractions.

Experience on overhead crane operation desired

Requires a competent technical aptitude, demonstrated manual dexterity, finger dexterity, arm hand steadiness, and multi-limb coordination.

Position requires availability for emergency callouts to come in and repair equipment as needed in the evenings and/or weekends

Minimum one (1) year experience in general maintenance repair work.

Follow all safety policies and procedures.

Must possess a Valid Driver's License
Do you have what it takes to be great? APPLY TODAY!

Malone Workforce Solutions is a equal opportunity employer.
393

,
,
,
,
,


OH, Wooster
wooster, ohio
Wooster, Ohio
ohio wooster,
Ohio Wooster
wooster ohio
wooster ohio
wooster, ohio