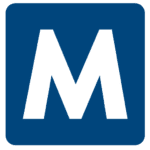 Malone
Apply with Google
Apply with Linkedin
Apply with Indeed
Job ID: 340093
Outside Sales Representative



Pay: $50,000 – 90,000(based on experience + commission)



Shift: 1st (8a-5p)



Location: Nashville, TN



Position Type: Direct Hire



Our client, a global supplier to a major manufacturer, providing surface critical and flatness critical hot rolled pickled and oiled CS sheets and blanks. They are in need of a successful and motivated Outside Sales Representative for the Kentuckiana & Nashville region. This is a fantastic opportunity and a great opportunity for growth.



Your responsibilities & duties will be to:
Generate and develop new customer accounts to increase revenue by cold-calling if necessary;

Ensure follow-up by passing leads to Account Managers with calls-to-action, dates, complete profile information, sources, and so on;

Actively manage call schedule to adequately cover assigned territory in a time-efficient manner;

Use marketing data using applicable sales management tools to maximize sales efficiency and effectiveness;

Maintain accurate records, including sales call reports, expense reimbursement forms, billing invoices, and other documentation; Cover assigned accounts promoting products and services; Establish customer profit margins;

Provide value-added services such as: Documented costs savings, plant surveys, technical support, and product training;

Must build and maintain our customer base by focusing on assessing customer needs, building relationships, and meeting our goals as a customer-driven company.

Must develop new prospects and interacts with existing customer's to increase the organization's sales, customer issues, researches and makes recommendations for potential product enhancements or modifications to increase sales; Schedules and performs cold and sales calls to existing customers in assigned territory.

Assists in the preparation of sales forecasts, quotes and/or negotiations.

Sales call planning

Carry out other sales functions as assigned by manager.
The requirements for this position are:
Must have a minimum of a 2 year degree and/or 3 years' experience in direct sales and knowledge of slit coil & sheets business, in both ferrous/non-ferrous.

Excellent communication skills, office/computer skills, and experience in calculating figures relevant to the industry.

Maintain professionalism, tact, diplomacy, and sensitivity to portray the company in a positive manner.

A valid drivers license is required.
If you have this experience and background, you likely will be successful in this role. Let's get you started!



APPLY TODAY!



Malone Workforce Solutions is an equal opportunity employer.
515

,
,
,
,
,


IN, Jeffersonville
jeffersonville, indiana
Jeffersonville, Indiana
indiana jeffersonville,
Indiana Jeffersonville
jeffersonville indiana
jeffersonville indiana
jeffersonville, indiana