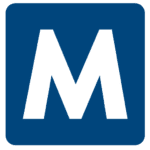 Malone
Apply with Google
Apply with Linkedin
Apply with Indeed
Job ID: 339512
Hospital in the beautiful Blue Grass State in need of experienced Med/Surg/Tele Travel Nurses for nights.
ACLS, BLS, NIHSS, and no less than 2 years of experience required.
Previous travel strongly preferred.
• First Day Benefits Available
• Blue Cross Blue Shield Insurance that includes health, prescription, dental and vision coverage.
Apply now and a recruiter will contact you with more information on this and other vacancies that interest you.
*Malone Healthcare is an Equal Opportunity Employer*
620

,
,
,
,
,


KY, Hazard
hazard, kentucky
Hazard, Kentucky
kentucky hazard,
Kentucky Hazard
hazard kentucky
hazard kentucky
hazard, kentucky