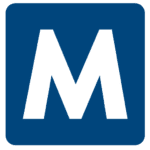 Malone
Apply with Google
Apply with Linkedin
Apply with Indeed
Job ID: 339334
Join a growing Automotive Manufacture in Prattville/Montgomery Alabama! Booked business with KIA, Hyundai, Lucid, Rivian and soon to be new KIA EV plant!



The Quality Manager will oversee and direct the Quality Management effort to implement and oversee the administration of all methods and procedures to ensure conformity to blue print, customer specific and/or company specifications of all production material. The Quality Manager also must oversee the quality management effort to coordinate, communicate and regulate quality related issues and/or policies such as IATF 16949, ISO 140001 and all other disciplines throughout the manufacturing process.


Responsibilities:
Able to create and manage a PPAP process/package

Develop and implement quality control plan/systems from scratch

Responsible for the inspections according to the quality management system / control plans /agreements with customers

Take corrective action if the customer's agreed quality aims can't be met

Responsible for the execution of the product audit, short audits, and the process audit-

Execution of process and system audits

Responsible for the inspections according to the quality management system / control plans /agreements with customers

Responsible for TS 16949 certification and process

Work on cross-functional team through a PFMEA review and create/finalize the PFMEA

Perform/initiate capability studies and be able to interpret the results

Able to fill-out PSW/AAR forms

Interface with CMM operators on how to measure the components and assemblies and fill out the proper dimensional PPAP forms

Initiate GR&R/MSA studies and able to interpret the results

Understand plastic processes and able to create work instructions and possibly process flow diagrams

Able to interface with customers' Quality Engineers with questions/issues and get resolution

Able to read customer drawings and interpret them

Understand GD&T and be able to interpret CMM reports

Understand part functions and the ability to create GD&T schemes based on those understandings and interface those ideas with the customer;

Understanding of gages and use the created GD&T schemes to build them

Interface with the customer to get gage concepts and designs approved
Working Experience Required:
Must have at least 5 years' experience working in a manufacturing environment at a level of Quality Manager

Past working experience with seating is a plus

Broad knowledge of quality systems including TS-16949, ISO and QS; continuous improvement, Kaizen, 5-S, lean manufacturing, TPS
Education:
Must possess a minimum of a Bachelor's degree or equivalent experience (Master's degree preferred) in Manufacturing Engineering, Industrial Engineering OR equivalent experience


Malone Solutions is an equal opportunity employer.
401

KY, Louisville
louisville, kentucky
Louisville, Kentucky
kentucky louisville,
Kentucky Louisville
louisville kentucky
louisville kentucky
louisville, kentucky


AL, Prattville
prattville, alabama
Prattville, Alabama
alabama prattville,
Alabama Prattville
prattville alabama
prattville alabama
prattville, alabama

Kentucky Louisville