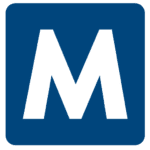 Malone
Apply with Google
Apply with Linkedin
Apply with Indeed
Job ID: 338655
Job Summary
The material handler is responsible, for the handling and monitoring of quality finished product and packaging materials. Responsibilities also include proper handling of scrap that results from converting and other associated processes.

The material handler manually packs product from the forming machines. The material handler lifts and pulls product from the machine, visually inspects the product, places the product in a bag, secures a tie to the bag, and places the bagged product in a box. The material handler also sorts and lifts boxes of product, pushes boxes though the taper, carries boxes of product, and stacks boxes of product onto pallets.

Required Skills and Qualifications:
High school diploma, or previous work-related skill, knowledge, or experience is usually needed.

Equivalent experience or experience multi-tasking in a fast-paced work environment

Ability to use RF scanner for WMS transactions as required for position.

Ability to use material handling devices such as a hoist and a pneumatic lift assist handling device as required for position.

Must be able to read, understand and comprehend documents such as safety rules, internal quality procedures, and machine operating procedures.

Excellent communication skills, must have the ability to communicate production issues to supervisors and others in work area.

#lr1
351

KY, Louisville
louisville, kentucky
Louisville, Kentucky
kentucky louisville,
Kentucky Louisville
louisville kentucky
louisville kentucky
louisville, kentucky

Kentucky Louisville