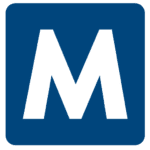 Malone
Apply with Google
Apply with Linkedin
Apply with Indeed
Job ID: 335868
Malone Solutions Riverside is now hiring for Material Handlers for a large company in the Riverside/Moreno Valley area. Apply today for same or next day interviews!




1st: shift 7AM – 3:30PM
Payrate $22.00
Job Duties for Material Handler include:
• Picking/Packing
• Labeling Warehouse
• Palletizing
• Shrink Wrapping
• Box Making
• Using Tape Gun
• Tagging/Labeling Boxes
• Frequently Lifting up to 25-50 lbs



Malone solutions is an equal opportunity employer.
385

CA, Riverside
riverside, california
Riverside, California
california riverside,
California Riverside
riverside california
riverside california
riverside, california


CA, Riverside
riverside, california
Riverside, California
california riverside,
California Riverside
riverside california
riverside california
riverside, california

California Riverside