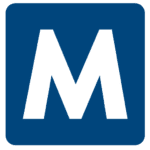 Malone
Apply with Google
Apply with Linkedin
Apply with Indeed
Job ID: 334018
Malone Staffing is hiring for Columbia Distribution Center in Robards, KY. Packer / Picker / Warehouse (cherry picker) openings are available. Pay rate $19.25- $19.50.



Job Description:


Putting product on the proper conveyor belts

Replenishing cases to active pick areas using pick carts and wrist/finger gladiator style scanner

Labeling of Products descriptions

Loading products accordingly Loading totes onto outbound conveyer

Pulling away stock

Advancement opportunities if you desire to move up within the company


Available Shifts:



Monday – Thursday


4:00 PM – 2:30 AM

Friday 4pm-12:30am – currently off Saturday and Sunday

$19.25


Weekend Warriors


Friday- Sunday

5AM-5:30PM

$19.50
PERKS:
Weekly Pay

$100 referral bonus

Overtime available

Benefits

Employee discount!

Very Clean -Climate-controlled

Attendance & Referral Bonuses!


Text "Columbia" or call 270.215.1100 to schedule an interview. Spot are filling fast!!




Malone Staffing Solutions is an Equal Opportunity Employer.


410

KY, Owensboro
owensboro, kentucky
Owensboro, Kentucky
kentucky owensboro,
Kentucky Owensboro
owensboro kentucky
owensboro kentucky
owensboro, kentucky


KY, Owensboro
owensboro, kentucky
Owensboro, Kentucky
kentucky owensboro,
Kentucky Owensboro
owensboro kentucky
owensboro kentucky
owensboro, kentucky

Kentucky Owensboro