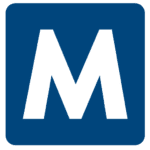 Malone
Apply with Google
Apply with Linkedin
Apply with Indeed
Job ID: 333943
Production/Process Engineer
Pay: $ 85,000 – $ 105,000
Shift: 1st
Location: Newnan, GA
Position Type: Direct Hire


In this position, you will:
As the owner of the joining process, the engineer will be responsible for creating and maintaining a variety of documents for production processes.

Process Engineer will provide technical support for production, address manufacturing issues, disposition non-conforming product, perform root cause corrective action to prevent future issues, and support peers on NPI programs.

The Joining Process engineer will develop new techniques, tools, methods, and equipment upgrades to improve the maturity of their process as they work to meet the goals and metrics of the business.

As the owner of the welding process the engineer will be responsible for creating and maintaining WQPs/WPSs for production processes, equipment support, and improvement, yield improvement / rework reduction, and development of new methods.
Responsibilities include:
• Apply CI tools and concepts on product/process subsystems or manufacturing systems.
• Optimize the production process, product design using a robust lean problem-solving methodology, with quantifiable impact to business metrics.
• Develop KPIs to effectively manage process and product outcomes.
• Utilize project management skills to lead assigned projects/programs to successful completion considering technical, budgetary, manpower and schedule requirements.
• Own technical aspects of assigned components and or processes from initial concept through all manufacturing stages.
• Identify, develop, and implement tooling/equipment improvements. Troubleshoot process/production problems and implement actions/solutions, monitor sustainability of actions, and report out results.
• Prepare accurate written technical reports, specifications, procedures, and manuals.



Qualifications:


Education & Experience required:
If you have 3 or more years in a fast paced, collaborative welding or other joining process engineer role, joining this team will be a great career move!
In addition to your education & experience, as a team player you will also need to have the following skills.
• BS Engineering (Mechanical, Welding, Metallurgical, or Aerospace)
• Proficiency with CAD software (Siemens NX preferred)
• Knowledge of gas turbine design methodologies yielding cost effective, producible design
• Project management
• Experience in industrial specifications Desire Experience not required
• Knowledge of gas turbine component manufacturing or repair processes
• Knowledge of various measuring techniques including CMM, gages, metallurgical inspection, and analysis.
• Electron Beam welding
• Heat treat
• Vacuum furnace brazing

DO YOU HAVE WHAT IT TAKES? IF SO, APPLY TODAY!



Malone Workforce Solutions is an equal opportunity employer.
456

KY, Louisville
louisville, kentucky
Louisville, Kentucky
kentucky louisville,
Kentucky Louisville
louisville kentucky
louisville kentucky
louisville, kentucky


GA, Newnan
newnan, georgia
Newnan, Georgia
georgia newnan,
Georgia Newnan
newnan georgia
newnan georgia
newnan, georgia

Kentucky Louisville