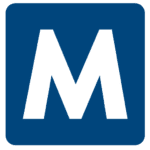 Malone
Apply with Google
Apply with Linkedin
Apply with Indeed
Job ID: 331112
Pay: $28
Shift: 1st (8a-5p M-F)
Location: Lake Zurich, IL (Hybrid – onsite 2 days per week)
Position Type: 9-mo. contract with possible extension.
In this role, you will ensure that our client, a well renown healthcare company meets all state, local, federal, international, and industrial regulations that apply to their products.
Manage and submit regulatory permit and notification applications to USDA to import, move and release regulate plant materials.

Assess study results for adherence to 40 CFR EPA regulatory requirements.

Stay abreast of developments in GCP and federal regulations regarding clinical research.

Assist with QC and QA of various study relate regulatory documents and reports.

Assist with training and mentoring of junior regulatory specialists and assist with departmental QC and QA activities.

Serve as QA reviewer for application user manuals.

Gain a great deal of experience with new drugs and therapies in the field of oncology.

Improve on the strain relationship between QA and manufacturing with soft people's skills and communication.

Develop and deliver regulatory training of safety, chemical hazards, work instructions, human resources, quality, and ISO.

Facilitate activities surrounding institution closure, including patient transfer, study archival, and IRB notifications.

Utilize SharePoint to manage the document change control process and maintain configuration control.

Serve as regulatory contact person for representatives from sponsoring pharmaceutical and device firms and FDA for review of regulatory records.

Perform quality checks to ensure compliance with FDA regulations regarding electronic submissions and maintain expert knowledge of internal/external publishing standards.
Education & Background Requirements
High School Diploma or higher.

Microsoft Word

Adobe Acrobat

Knowledge on Bookmarking, hyperlinking.

Regulatory Publishing Experience in pharmaceutical industry (2-4 yrs preferred)

Previous work experience in Pharmaceuticals is preferred.

Strong Communication skills

Organized, detail-oriented.

Be a Team-player

DocuBridge

NDA/ANDA/IND

FDA guidances

eCTDManager


APPLY TODAY!



Malone Workforce Solutions is an equal opportunity employer.
456

KY, Louisville
louisville, kentucky
Louisville, Kentucky
kentucky louisville,
Kentucky Louisville
louisville kentucky
louisville kentucky
louisville, kentucky


IL, Lake Zurich
lake zurich, illinois
Lake Zurich, Illinois
illinois lake zurich,
Illinois Lake Zurich
lake zurich illinois
lake zurich illinois
lake zurich, illinois

Kentucky Louisville