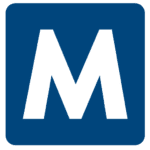 Malone
Apply with Google
Apply with Linkedin
Apply with Indeed
Job ID: 330449
Join a first class, growing Automotive Seating Manufacture in Georgia!



Summary of Position:
The Foam Manager's work will be critical in ensuring the team meets its goals of efficiency and customer satisfaction. Our ideal candidate will be a leader with a strong technical mindset. You should also be apt in organizing and solving problems. Interpersonal and mediation skills will be very useful, since you'll often be acting as a point of contact between manager, employees and customers.
Responsibilities:
Organize, plan, and implement strategy

Supervise and motivate staff

Develop team members
Qualifications:
Minimum of 5 years' experience in poly urethane industry
Education:
Associates degree or higher in Applied Science
Technical Skills:
Proven experience as a manager or similar position

Knowledge of oval track foam machines (Complete calibration of metering units/ Mix head components)

Knowledge of chemical blending & validation methods (PU foam)

Ability to coordinate/perform capability & correlation studies to validate equipment

Knowledge of PU lab testing equipment & processes (Cup Shot/Titration/Force to crush/ILD)

Robotic programming

Blueprint reading

Electrical, hydraulic, pneumatic troubleshooting skills
Malone Solutions is an equal opportunity employer.
399

GA, West Point
west point, georgia
West Point, Georgia
georgia west point,
Georgia West Point
west point georgia
west point georgia
west point, georgia


GA, West Point
west point, georgia
West Point, Georgia
georgia west point,
Georgia West Point
west point georgia
west point georgia
west point, georgia

Georgia West Point