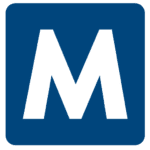 Malone
Apply with Google
Apply with Linkedin
Apply with Indeed
Job ID: 330244
Malone Workforce Solutions is seeking a Forklift Maintenance Technician for Direct Hire opportunities for Prolift Toyota in Cleveland, OH. The Maintenance Technician performs general and preventive maintenance on equipment as well as trouble shooting and servicing of mechanical breakdowns.



Perks & Benefits

Great Pay!

Room for Advancement!

Weekly Pay!

Benefits start day one!!



Maintenance Technician Qualifications:




Job Summary
Field Technician / Mechanic will efficiently perform quality repairs on all classes of Forklifts and Industrial Equipment throughout Cleveland, OH & surrounding counties. Successful Field Technician / Mechanic will project a positive, supportive and professional image to all of the dealership's customers, fellow associates, and dealership management while continuously practicing safe work area habits.
Ensure proper maintenance and repair is performed on ProLift Toyota Material Handling vehicles assigned

Diagnose breakdowns, obtain technical and parts information to repair industrial equipment

Project a positive image by interacting with fellow employees, customers and management in a cooperative, supportive and courteous manner

Ongoing Toyota training through company sponsored programs
Promote ProLift Toyota Material Handling's philosophies, vision, strategies and value of "Doing the Right Thing"; Promote TLM "Toyota Lean Management" philosophy

The ability to work in a constant state of alertness and safe manner
Educational/Job Requirements
High School Graduate or Equivalent required, Vocational school preferred

Valid Driver's License

2 years' mechanical experience preferred

Proficient with Computer/Tablet skills
393

KY, Louisville
louisville, kentucky
Louisville, Kentucky
kentucky louisville,
Kentucky Louisville
louisville kentucky
louisville kentucky
louisville, kentucky


OH, Cleveland
cleveland, ohio
Cleveland, Ohio
ohio cleveland,
Ohio Cleveland
cleveland ohio
cleveland ohio
cleveland, ohio

Kentucky Louisville