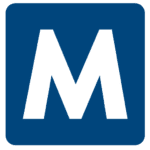 Malone
Apply with Google
Apply with Linkedin
Apply with Indeed
Job ID: 329141
Malone Solutions is helping a partner company in their need to hire a Safety Specialist! Our partner company is a globally recognized leader in the cleaning equipment industry. For the past 150 years, they have been passionate about developing and manufacturing innovative and sustainable solutions for our customers. This is a direct hire opportunity and a chance to work at a global company that take you places you never expected! Details below, please respond here or email me at Josh.Howard@Malonesolutions.com to get hear more about this exciting opportunity!


Details:
Direct Hire position!

Salary: $70k -$80k annually depending on experience/skills

Location: South Louisville, KY
Job Description:
Implements and assists in the development of Site/Divisional Safety, Environmental, Security, and Hazmat programs for applicable business units. Ensures compliance with federal, state, and local regulations while also performing EHS audits and assessments in order to prevent environmental, safety and hazmat related incidents. Reports back to Corporate EHS issues or concerns that require corporate assistance.
We are looking for you if you have:
· Bachelor's degree in safety, chemistry, biology, or related technical fields and 2-5 years of experience dealing with safety, environmental and Hazmat issues preferably within an industrial or regulatory setting OR 8-12 years of experience in a manufacturing or similar environment with experience in managing or handling safety/environmental issues
· Working knowledge of safety, environmental and hazardous materials regulations/procedures.
· Strong interpersonal skills
· Strong written and oral communication skills
· Strong organization skills
· Risk assessment and problem-solving skills
· Strong computer skills
Malone Solutions and their partner company are both equal opportunity employers.
419

KY, Louisville
louisville, kentucky
Louisville, Kentucky
kentucky louisville,
Kentucky Louisville
louisville kentucky
louisville kentucky
louisville, kentucky


KY, Louisville
louisville, kentucky
Louisville, Kentucky
kentucky louisville,
Kentucky Louisville
louisville kentucky
louisville kentucky
louisville, kentucky

Kentucky Louisville