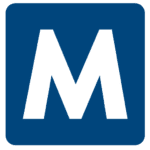 Malone
Apply with Google
Apply with Linkedin
Apply with Indeed
Job ID: 328534
Project Estimator- Job Overview:
This position is a subset of Engineering and sales. The perfect candidate will have project estimation on their resume. Client will train the right candidate if they have great business acumen and are outgoing.
a. Monday-Friday 08:00-04:30- (Hybrid option available when training commences)
b. Salary- $42k-52k DOE
c. Strong excel skills, communication and willingness to learn a must!
JOB SUMMARY:
The Estimator is responsible for analyzing customer requirements, preparing an estimate of costs, and providing the customer with a quote in an accurate and timely manner.
PRINCIPAL ACCOUNTABILITIES:
• Analyze designs, specifications, and documentation to prepare bill of materials and cost estimates
• Interpret all levels of requests for Quotation requirements from conceptual through design and manufacturing phases
• Apply labor, material overhead, period costs, and profit requirements to each estimate
• Maintain an effective line of communication with customers and internal departments to ensure customers are provided with excellent service
• Provide improvement recommendations to reduce future discrepancies between estimated and actual costs.
• Collaborate with manufacturing to clarify requirements
• Review manufacturing and installer related feedback from customers to improve future quoting
• Effectively communicate with Purchasing on buy-out items & freight charges
• Update cost templates to reflect tariffs, current steel prices, and other details
• Conduct turn over meeting with Project management
• Maintain One Note file to capture history of changes and customer communications
• Perform other job duties as needed.
ca
Required Education and Experience:
• Effective interpersonal, communication and teamwork skills
• Able to interpret and translate sketches, layouts, prints, and written requirements with a high degree of accuracy
• Ability to work seamlessly with customers, vendors, and other internal departments
• Ability to read, analyze, and interpret general business communications, policies, procedures, and governmental regulations
• Ability to write reports and business correspondences and effectively present information to management and customers.
• Proficient in MS office suite with a strong understanding of Excel and Teams
• Must have manual dexterity in both hands.
341

KY, Louisville
louisville, kentucky
Louisville, Kentucky
kentucky louisville,
Kentucky Louisville
louisville kentucky
louisville kentucky
louisville, kentucky


KY, Paris
paris, kentucky
Paris, Kentucky
kentucky paris,
Kentucky Paris
paris kentucky
paris kentucky
paris, kentucky

Kentucky Louisville