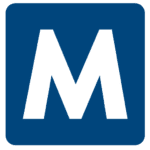 Malone
Apply with Google
Apply with Linkedin
Apply with Indeed
Job ID: 327317
Windows Support Engineer



Pay: $ 40



Shift: 1st (M-F 8a-5p EST)



Location: Remote



Position Type: 12 months to permanent



As a Windows Support Engineer, you will provide specialized enterprise level support and management for Windows Infrastructure, Active Directory, Exchange, and all Windows server hardware.



Job Role and Responsibilities:

You will be responsible for Active Directory addition and modification.

Providing assistance, tracking tickets, analyzing data for trends and common system/image problems.

Strive to provide the necessary support to maintain the highest level of service for all servers and virtualized environments.

Implement & Support Guidelines as it applies to ITIL practices with respect to change, incident & problem management.

Ensure proper escalation procedures are followed if problems are encountered.

Service Improvements – To suggest service improvements like scripting to automate manual tasks, proactive monitoring.

Providing technical support via phone, email and chat with both external and internal users requiring assistance or information.

Remotely controlling desktops in order to resolve technical issues.

Remote installing software or performing updates as needed.
Required Knowledge and Experience Needed:
Active Directory

DNS

Endpoint Management

Network Routing

Application of current and emerging network software and hardware technology and protocols.

Technical Lead experience.

Google Admin a plus but not required.

Come and be a key contributor to a great organization!



APPLY TODAY!



Malone Workforce Solutions is an equal opportunity employer.
456

KY, Louisville
louisville, kentucky
Louisville, Kentucky
kentucky louisville,
Kentucky Louisville
louisville kentucky
louisville kentucky
louisville, kentucky


PA, Reading
reading, pennsylvania
Reading, Pennsylvania
pennsylvania reading,
Pennsylvania Reading
reading pennsylvania
reading pennsylvania
reading, pennsylvania

Kentucky Louisville