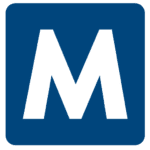 Malone
Apply with Google
Apply with Linkedin
Apply with Indeed
Job ID: 320450
Malone Staffing has New Openings! Industrial Cleaner openings 1st shift, Nights, or Weekends $16-$19/hr located in Ft. Branch inside a large automotive facility. Great company! Weekly Pay! Work Fulltime Nights or Weekends Days






Job Industrial cleaning schedules currently open:

Nights – Monday- Friday 10pm-6:30am

Days- Saturday- Monday 6:00am-6:30pm off 4 days a week!

Days -6:00am-6:30pm Wednesday, Saturday ,and Sunday- off 4 days!!

Sunday- Thursday 10pm-or 11pm to 6:30 or 7:30 am – Flexible start of 10 or 11pm and working 8.0 Friday and Saturdays off!
Job Details and Expectations:
Changing Filtration- Climbing into some areas that are small and confined to climbing on a ladder to change filters.

Chiseling support steel- Use a chisel to remove dried paint. Must wear basic PPE plus ear plugs and face shield.

Grate Changing – Must be able to lift 30 lbs, lots of bending and lifting.

General Cleaning of Paint Booths- Must be able to work in warm areas with chemical smells for paint removal on windows, walls and surrounding areas in the booths.

Replacement of Robot Covers- Lots of stretching, possible ladder usage and you will be trained to install covers.

Cleaning of Ovens- Small areas, lots of bending over and cleaning on hands and knees.

Maintain Sludge- empty hoppers and barrels there can be sometimes strong pungent smells, shovel or scooping out of paint by product (sludge) from hoppers and dump into larger roll off container.

Clean Sludge Tanks- Working in small, cramped areas, wet, dirty and has sludge smells.

General Cleaning of the Shop- Sweeping, mopping, running of the sweeper and scrubber machines around the shops.

Various machine cleaning- Removal of grease and oil from machinery and surrounding areas.

Slippery areas
Job Requirements:
Steeled toe shoes

Submit to a drug screen

Submit to a background check



Job Highlights:

Weekly Pay!

Temp to Hire quick

Advancement opportunities
Call Malone Staffing today at 812.463.3164 or text Malone Staffing at 812.497.8808

Malone Staffing is an equal opportunity employer
350

IN, Evansville
evansville, indiana
Evansville, Indiana
indiana evansville,
Indiana Evansville
evansville indiana
evansville indiana
evansville, indiana


IN, Princeton
princeton, indiana
Princeton, Indiana
indiana princeton,
Indiana Princeton
princeton indiana
princeton indiana
princeton, indiana

Indiana Evansville