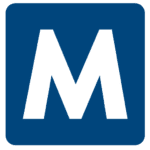 Malone
Apply with Google
Apply with Linkedin
Apply with Indeed
Job ID: 320399
Malone Staffing in Henderson, Ky has Night shift Labor Starting pay is $19.55 on nights Malone Staffing is looking for night shift labor $19.55 per hour 6pm-6am and day shift labor starts at $18.55/ hour. Malone Staffing is looking for qualified hard workers that want to get hired on quickly!



Rotating working 2 days on and 2 days off 6pm-6am – You will know your schedule for the year!



This 12 hour Position is dealing with hot metal packaging, staging, and requiring strenuous, repetitive physical activity with a focus on safety and quality. The company is a great company to work for located in Henderson, Ky
Essential Functions:
Package products according to customer specs.

Ensure correct shipment of products

Maintain accurate inventory control

Practice good housekeeping

Perform other duties as assigned

Job Requirements for labor-

Basic math skills

Self-starter with initiative

Work with minimum supervision

Legibly do paperwork

Follow repetitive work procedures

Ability to communicate effectively

Able to lift at least 50 pounds

Ability to constantly bend at waist

Continuous use of arm strength

Ability to tolerate varying temperatures (Very hot and cold environments)

Frequent standing and kneeling

Operate a Forklift would be a plus!- Can train
Job Requirements: Sorter:
Basic Math skills

Good eye for detail

Standing for a 12 hour shift minus break times
Dress Code: Jeans only, steel toes required, other PPE supplied by employer; safety glasses, hard hat, and ear plugs
Weekly Pay!!

Security on site

Temp to hire quickly with great benefits!!


Pay:$19.55 per hour for night shift 6pm-6am
Please apply and call 270.714.1162 or TEXT Y at 270.714.1162 to get an interview and set up your in person interview with our temp to hire customer or stop by our office at 221 Second Street Henderson, Ky 42420

Malone Staffing is an equal opportunity employer
457

KY, Henderson
henderson, kentucky
Henderson, Kentucky
kentucky henderson,
Kentucky Henderson
henderson kentucky
henderson kentucky
henderson, kentucky


KY, Henderson
henderson, kentucky
Henderson, Kentucky
kentucky henderson,
Kentucky Henderson
henderson kentucky
henderson kentucky
henderson, kentucky

Kentucky Henderson