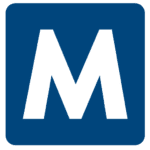 Malone
Apply with Google
Apply with Linkedin
Apply with Indeed
Job ID: 319408
JOB SUMMARY
The Maintenance Technician is responsible for keeping the facilities operational by performing a wide range of tasks including, but not limited to preventative maintenance, troubleshooting, and repairing equipment, always promoting, and practicing safety, and contributing to the continuous improvement of plant equipment by finding ways to eliminate unscheduled downtime and efficiency. The Maintenance Technician will be responsible for maintaining the high standards of conduct set forth by the Company and staying current on all new OSHA regulations and safety trends.



DUTIES AND RESPONSIBILITIES
Follow procedures to perform required PM programs and general maintenance tasks including electrical, mechanical, pneumatic, and hydraulic repairs.

Read and interpret electrical, mechanical, pneumatic, and hydraulic schematics for troubleshooting and repair of all plant equipment.

Use and troubleshoot variable speed AC and DC drive controllers. Understand servo motion controls, incremental and absolute position encoders, and resolvers.

Analyze and repair PLC controlled equipment using the appropriate techniques and peripheral equipment.

Conduct root cause failure analysis and use problem solving techniques to ensure effective repairs on equipment.

Document all work performed in a timely, accurate and detailed manner using the current maintenance system and other reporting structures as determined by the supervisor.

Work to continuously improve the machines and the standardized procedures used to maintain them. Demonstrated ability to communicate your ideas effectively both verbally and in writing.

Has a clear understanding of production goals.

Follows Good Manufacturing Practices (GMP).

Understand, identify, and take steps to prevent quality defects through performance of quality checks.

Performs, handles, and use all tools safely. Follows OSHA and Hood Corporation's standards, including energy isolation.

Knowledge of conveyer and robotic systems is a plus.

Perform other duties as assigned by the supervisor or manager

.
QUALIFICATIONS
To perform this job successfully, an individual must be able to perform each essential duty satisfactorily. The requirements listed below are representative of the knowledge, skill, and/or ability required. Reasonable accommodations may be made to individuals with disabilities to perform the essential functions.
Education and/or Experience – High school diploma or general education degree (GED); and a minimum of 2 years' related experience and/or training in a production environment; or equivalent combination of education and experience.

Language Skills – Ability to read and interpret documents such as safety rules, operating and maintenance instructions, and procedure manuals.

Mathematical Skills – Ability to add, subtract, multiply, and divide in all units of measure. Ability to use a tape measure and other measuring devices.

Read an electrical meter.

Read schematics.

Troubleshoot and repair problems.

Knowledge and the ability to use power tools.

Ability to apply common sense understanding to carry out instructions furnished in written, oral, or diagram form.

Basic carpentry, plumbing, welding, HVAC, and Electrical skills.

Comprehension of hydraulic, electrical, and mechanical prints.

Able to lift 50 lbs. repeatedly.

Troubleshooting skills
*Malone Solutions is an equal opportunity employer
388

,
,
,
,
,


KY, Bowling Green
bowling green, kentucky
Bowling Green, Kentucky
kentucky bowling green,
Kentucky Bowling Green
bowling green kentucky
bowling green kentucky
bowling green, kentucky