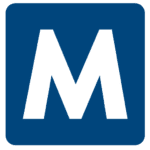 Malone
Apply with Google
Apply with Linkedin
Apply with Indeed
Job ID: 318816
Industrial Engineer



Pay: $85.000 – $100,000 (based on experience)

Shift: 2nd

Location: Huntsville, TN

Position Type: Direct Hire




Job Summary:

The Industrial Engineer is responsible for processing improvement of the operations of the organization. The Industrial Engineer creates and maintains labor standards and is involved in process improvement initiatives and projects that may pertain to any department of the organization.
Primary Responsibilities:
Establish production labor standards through time studies and observation.

Identify and analyze cost saving opportunities.

Lead and coach process improvement teams.

Monitor production lines on a regular basis to ensure they are in compliance with expectations.

Collaborate with other departments regarding plan layouts and equipment purchases.

Become familiar with all aspects of the facility's operations.

Time will be split between an office setting and the production floor with more than 50% spent on the production floor.

Drive continual improvement in quality, productivity, efficiency, and cost.

Ensure compliance with all safety regulations.

Partner with all departments of the organization.

Other duties as assigned.
Job Requirements:
Minimum of 3 years of related experience in an Engineering role is preferred.

Bachelor's Degree in an Engineering field, preferably Industrial or equivalent is preferred.

Experience in meat or food processing is highly recommended.

Must be a minimum of 18 years of age.

Must be authorized to work in the United States. No sponsorships are available.

Experience with time studies and labor standards as well as labor and downtime reporting is highly preferred.

Experience in a cold storage or other warehouse is a plus.

Analytical, detail oriented, self motivated, and able to work with minimal supervision.

Strong math skills and must be able to problem solve.

Advanced computer skills including Google Suite. Strong spreadsheet skills and experience is a must.

AutoCAD experience is beneficial.

Ability to communicate effectively with all levels of the organization.

Ability to work in a fast paced environment of continuous change and challenges with the ability to adjust quickly to changing demands.
APPLY TODAY!



Malone Workforce Solutions is an equal opportunity employer.
386

KY, Louisville
louisville, kentucky
Louisville, Kentucky
kentucky louisville,
Kentucky Louisville
louisville kentucky
louisville kentucky
louisville, kentucky


TN, Huntsville
huntsville, tennessee
Huntsville, Tennessee
tennessee huntsville,
Tennessee Huntsville
huntsville tennessee
huntsville tennessee
huntsville, tennessee

Kentucky Louisville