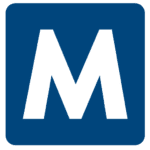 Malone
Apply with Google
Apply with Linkedin
Apply with Indeed
Job ID: 318730
Shipper Supervisor
Pay: $29.06 – $49.20
Shift: 1st
Location: Jurupa Valley, CA
Duration: 7 months to permanent hire
The Ideal candidate will have:
Excellent planning skills, leadership ability, inclusive style and prior experience.
How you will do it:
Responsible for overseeing of the daily operations of the shipping department to ensure that products are prepared for shipment, sent out, and received by clients on time and in compliance with company policy.

Determine legal load limits of trucks, according to established schedules, DOT regulations, and weight limits.

Maintain and train team in how identifying information and counts, weights or measures items of outgoing shipments to verify information against picking tickets, orders and the shipping system.

Ensure department is following packaging procedures for specialized crates, package and proper documentation is complete and included with shipments.

Examines outgoing shipments to ensure shipments meet specifications and contact appropriate carriers for pick-ups.

Operates fork truck and hand truck to move, convey or hoist shipments from receiving platform to storage or work areas.

Performs the confirmation of orders and billing, filing of picking tickets for load containers and for international shipments.

Quality control to catch pick/pack errors and reconcile orders

Follow written Quality Safety Process (QSP) and Standard Operator Procedures (SOP) that apply to the job requirement.

Lead by example to promote employee engagement and teamwork and collaboratively support Plant Shipping initiatives with inclusive strategizing with the team.

Comply with EEO and AAP goals as well as strive to have continued improvement on employee development.

Promote productivity and safety through effective training and constant feedback to team members.

Operate within budget and contributes to the overall reduction of overhead and expenses.

Hire, develop, and evaluate personnel to ensure the efficient operation of the function.

Ensure coverage with respect to vacations, sick days, and other time off allowances.

Place orders for packing materials with vendors.
Requirements:
Bachelor's degree required, preferably in Operations Management, Supply Chain and 1 year of plant level Shipping Supervision experience and 6 years minimum experience, or equivalent combination of education and experience.

Strong collaborative leadership skills.

Strong communication skills in the English language (verbal, written, listening, presentation, inter-personal).

Computer competence with Microsoft suite (word, excel, Power Point) and internet.

Knowledge of HVAC design principles, systems or controls is preferred but not required.





Malone Workforce Solutions is an equal opportunity employer.
456

KY, Louisville
louisville, kentucky
Louisville, Kentucky
kentucky louisville,
Kentucky Louisville
louisville kentucky
louisville kentucky
louisville, kentucky


CA, Jurupa Valley
jurupa valley, california
Jurupa Valley, California
california jurupa valley,
California Jurupa Valley
jurupa valley california
jurupa valley california
jurupa valley, california

Kentucky Louisville