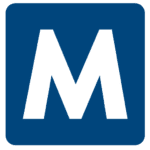 Malone
Apply with Google
Apply with Linkedin
Apply with Indeed
Job ID: 317410
Malone Staffing in Henderson is hiring 1st Weekend and 2nd shift Order Pickers $19.25- $19.50 Per hour. Malone Staffing is hiring for Columbia Distribution Center in Robards, KY just outside of Henderson, KY

Job Perks such as: casual dress code, a friendly climate controlled environment. You can even listen to your MUSIC while you work. Awesome employee discount and free access to any Columbia Sportswear retail store. Other perks! Catered Dinners, Cookouts, Treats, and prize giveaways to show work appreciation! $100 referral bonus



Packer openings! Picker openings – Warehouse openings for labor shipping and receiving by hand and some job with Order Pickers/ Cherry Pickers ( they are willing to train on the equipment if you do NOT have fear of heights)

Job Details:
Putting product on the proper conveyor belts

Replenishing cases to active pick areas using pick carts and wrist/finger gladiator style scanner

Labeling of Products descriptions

Loading products accordingly Loading totes onto outbound conveyer

Pulling away stock

Advancement opportunities if you desire to move up within the company



Warehouse Order Picker Highlights:



Malone Staffing pays Weekly!

The warehouse is Climate controlled and very clean! This company values their employees; see some of the examples – The company caters in employee meals, treats, gift cards, and offer extras throughout the year!




Pick your shift: Malone Staffing is currently hiring 2nd shift and 1st weekends. Malone Staffing does occasionally hire for1st shift:

1st shift hours start at 5am working Monday- Thursday or Tuesday- Friday schedules


Warehouse Distribution Associate Highlights:
Second shift
$19.25 per hour

Monday – Thursday–

4:00 PM – 2:30 AM

Friday 4pm-12:30am – currently off Saturday and Sunday
Weekend Warriors


$19.50 per hour

Friday- Sunday

5AM-5:30PM
Highlights:


Weekly Pay

$100 referral bonus

Overtime available

Benefits

Employee discount!

Very Clean -Climate-controlled

Attendance & Referral Bonuses!

Prize giveaways and dinners
Warehouse Distribution Associate Requirements:
Submit to background check and drug screen

High school diploma/GED​

Must have basic reading ( English) and math skills



Must be willing to work potential overtime as needed ( there is a schedule that is provided)

Text "Columbia" to 270.714.1162 to schedule an interview or call 270.714.1162


Malone Staffing Solutions is an Equal Opportunity Employer.
410

KY, Henderson
henderson, kentucky
Henderson, Kentucky
kentucky henderson,
Kentucky Henderson
henderson kentucky
henderson kentucky
henderson, kentucky


KY, Robards
robards, kentucky
Robards, Kentucky
kentucky robards,
Kentucky Robards
robards kentucky
robards kentucky
robards, kentucky

Kentucky Henderson