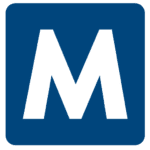 Malone
Apply with Google
Apply with Linkedin
Apply with Indeed
Job ID: 316646
IT Business Systems Analyst
Pay: $ 50 – $65 (based on experience)
Location: Woburn, MA
Shift: 1st M-F
Position Type: 8 months to permanent.
Responsibilities:

Our client, a global producer of analytical instruments, genetic testing, diagnostic tools and medical instruments, is needing support the integration of Scientific Applications for a lab environment that specializes in Gene Therapy development.



Clear evidence of strong communication skills, strong interpersonal skills and the ability to work constructively with colleagues and independently with all levels of lab workflow is required.


Key Responsibilities:
• Work with scientists to create, mature and develop standards for workflows across laboratories and laboratory processes

• Generate documentation in accordance with GxP practices for all Business Analysis related aspects of the implementation including but not limited to Business Requirements, Functional Design Specification, Requirements Traceability Matrix, Functionality Test Plans

• Work on premises to learn and map current state work processes and workflows

• Generate benefits model demonstrating business value of modified processes

• Work with lab managers to develop business requirements

• Define the business requirements for data integration and migration between current state and future state systems

• Work closely with Validation specialists to meet all GxP Validation requirements

• Deliver to aggressive timelines

• Work with the Technical Leads to develop training materials for application use, and in lab workflows

• Sets work expectations with customers and delivers against them




Qualifications/Education/:
Bachelor's degree in computer science or relevant degree or work experience

MUST have 3-5 years' experience with Scientific Applications use in R&D, QC and/or Manufacturing areas, such as ELN, LIMS, Neogenesis, Chrome Leon, etc.

Familiar with software deployment and development life cycles

Possess excellent customer consulting, written and communication skills

Has knowledge/education in the Life Sciences and/or Information technology disciplines with specialization in Gene Therapy development and Biotech companies.




Critical Skills:

– Functional knowledge of working in a GxP environment

– Strong MS Office skills

– Demonstrated ability to learn new systems.

– Ability to drive projects, and work well in teams and independently



Malone Workforce Solutions is an equal opportunity employer.




456

KY, Louisville
louisville, kentucky
Louisville, Kentucky
kentucky louisville,
Kentucky Louisville
louisville kentucky
louisville kentucky
louisville, kentucky


MA, Boston
boston, massachusetts
Boston, Massachusetts
massachusetts boston,
Massachusetts Boston
boston massachusetts
boston massachusetts
boston, massachusetts

Kentucky Louisville